The U. S. Embassy in Rwanda and the U. S. Department of State's Africa Bureau through the Africa Regional Democracy Fund (ARDF) announce an open competition for organizations to submit applications to advance the human rights and promote full inclusion of people with disabilities (PWDs) in Rwanda,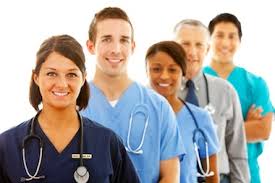 credit: gulfcoasthealthcare
including people with disabilities in historically marginalized communities.
The project will promote disability rights by:
1) strengthening disability organizations, 2) conducting public awareness campaigns, and 3) empowering PWDs through small grants.
---
---
---
---
Obtain Full Opportunity Text:
DOS-RWANDA-PE-2018-03
Additional Information of Eligibility:
Eligible applicants are limited to state administering agencies for the Victims of Crime Act (VOCA) Victim Assistance Program Formula Grants, authorized by 34 U.S.C.
§ 20103(a) and (b).
Outside organizations are also eligible to apply for funding when such an application is made in partnership with the VOCA Victim Assistance Program state administering agency of the applicant's state.
All recipients and subrecipients (including any for-profit organization) must forgo any profit or management fee.
OVC welcomes applications under which two or more entities would carry out the federal award; however, only one entity may be the applicant.
Any others must be proposed as subrecipients (subgrantees).
The applicant must be the entity that would have primary responsibility for carrying out the award, including administering the funding and managing the entire program.
Full Opportunity Web Address:
https://rw.usembassy.gov/funding-opportunity-promoting-dignity/
Contact:
Agency Email Description:
Grants Officer
Agency Email:
Date Posted:
2018-05-21
Application Due Date:
Archive Date:
2018-08-08