Funding Opportunity Title:
Saudi Young Leaders Exchange Program (SYLEP) Funding Opportunity Number:
DOS-SAU-PD-2207 Deadline for Applications:
August 15, 2022 Total Amount Available:
$350,000 PROGRAM DESCRIPTION The U. S. Embassy Riyadh, Saudi Arabia, Office of Public Affairs (PAS) of the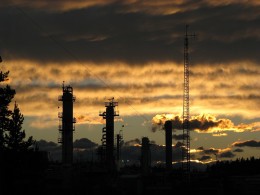 credit: Nautical9 via Flickr
U. S. Department of State announces an open competition for organizations to submit applications to carry out a program to support English-speaking undergraduate students and recent graduates from Saudi Arabia in a three-week U.S.-based exchange program in Summer 2023 that explores the themes of community engagement to promote peace and prosperity, leadership development, respect for diversity, tolerance of religious beliefs, and a mutual cultural understanding.
The program should continue after the U.S.-based exchange with follow-on activities in the participants' home communities, including through alumni activities focused on social entrepreneurship and projects promoting peaceful coexistence with other members of society and the world at large.
A total of 30 participants would travel to the United States in up to two delegations from Saudi Arabia in the summer of 202 3. U. S. Embassy Riyadh funding will support the planning and implementation of U.S.-based programming, including a period of homestays with American families, and participant international travel.
The U. S. Embassy Riyadh and the U. S. Consulates in Jeddah and Dhahran will recruit, screen, and select the participants and support program alumni, in coordination with the award recipient.
Pending the availability of funds, it is U. S. Embassy Riyadh's intent to award one cooperative agreement for an estimated total amount of $350,000 for a one-year program.
Please follow all instructions below.
Program Objectives:
The U. S. Mission's support of this youth leadership exchange, SYLEP, which seeks to build leadership, civic responsibility, respect for diversity, and community engagement among Saudi university students and recent graduates through a three-week summer exchange started in the summer of 201 4. This successful program is being revised to strengthen additional components such as promotion of peace and prosperity, as well as tolerance and cultural understanding.
The goals and objectives of the program are to:
Promote mutual understanding between the people of the United States and the people of Saudi Arabia.
Prepare youth leaders to become involved in sowing the seeds of tolerance and cross-cultural understanding in their own communities.
Inspire youth leaders to become actively engaged in social entrepreneurship programs that help their communities in areas such as addressing the needs of persons with disabilities, developing opportunities for those facing unemployment and underemployment, and assisting the underprivileged in their own society.
Teach students techniques for conflict analysis and resolution.
Participants and Audiences:
Applicants should propose to implement a three-week U.S.-based exchange for 30 recent graduate and undergraduate students.
Applicants may propose a plan to break the delegation into smaller cohorts for some of the exchange activities.
This is to ensure all participants benefit from exchange activities and to increase the effectiveness of monitoring and evaluation, including the participants' safety and well-being while on the U.S.-based program.
Participants will be recent graduate and undergraduate university students, who have demonstrated leadership abilities in their schools and/or communities, are able to demonstrate fluency in English, and are Saudi citizens residing in Saudi Arabia.
FEDERAL AWARD INFORMATION Length of performance period:
9 to 12 months Number of awards anticipated:
1 award.
The Public Affairs Section, U. S. Embassy Riyadh reserves the right to award less or more than the amount above in the absence of suitable applications or under such other circumstances as PAS may deem to be in the best interest of the U. S. Government.
Award amounts:
awards may range from a minimum of $300,000 to a maximum of $350,000 Total available funding:
$350,000 Anticipated program start date:
June 2023 This notice is subject to availability of funding.
Funding Instrument Type:
Cooperative Agreement The U. S. Embassy in Riyadh and the U. S. Consulates in Jeddah and Dhahran will help recruit, screen, and nominate participants beginning in early 202 3. The award recipient will conduct an initial screening of applications and recommend approximately 50-75 top candidates for consideration to the Public Affairs Sections of the U. S. Embassy and Consulates in Saudi Arabia.
The Embassy and Consulates will select the final participants for the exchange.
In addition to recruitment, the U. S. Embassy in Riyadh and the U. S. Consulates in Jeddah and Dhahran will provide pre-departure briefings, facilitate visa application processes, and oversee follow-on alumni projects.
The award recipient must consult regularly with the Public Affairs Section at the U. S. Embassy to implement the project and coordinate participants' international travel.
The award recipients will also be responsible for preparing materials for the pre-departure briefings and providing follow-on support to participants.
Program Performance Period:
Proposed programs should be completed in 12-months or less.
ELIGILIBITY INFORMATION The following organizations are eligible to apply:
public and private non-profit organizations meeting the provisions described in Internal Revenue Code section 26 USC 501 (c)(3).
In order to be eligible to receive an award, all organizations must have a Unique Entity Identifier (UEI) number issued via www.SAM.gov as well as a valid registration on www.SAM.gov.
Please see Section D.3 for more information.
Individuals are not required to have a UEI or be registered in SAM.gov.
Organizations should have significant experience working with international audiences, particularly youth.
Additionally, they should have a history of successful program implementation and a proven capacity for designing effective exchanges in fields such as economics, entrepreneurship, healthcare, STEAM, volunteer and community services, and capacity-building and fostering leadership skills.
Applicants are only allowed to submit one proposal per organization.
If more than one proposal is submitted from an organization, all proposals from that institution will be considered ineligible for funding.
COST SHARING OR MATCHING There is no minimum or maximum percentage required for this competition; however, PAS encourages cost sharing, contributions in-kind, and other forms of cost participation.
APPLICATION AND SUBMISSION INFORMATION For assistance with the requirements of this solicitation, contact Brittani DiPaolo, Deputy Cultural Attaché, U. S. Embassy Riyadh at:
Email:
dipaolobm@state.gov Phone:
+966-11-835-4000 ext.
4522 SUBMISSION DEADLINE Applications are due no later than midnight Eastern Standard Time on August 15, 202 2. APPLICATION REVIEW INFORMATION Each application will be evaluated and rated on the basis of the evaluation criteria outlined below.
Applicants should note that the following criteria (1) serve as a standard against which all proposals will be evaluated, and (2) serve to identify the significant matters that should be addressed in all proposals.
The USG will award grants to the applicant whose offers represent the best value to the USG on the basis of technical merit and cost.
The evaluation criteria have been tailored to the requirements of this NOFO:
Project Goals/Implementation Plan (70 points):
Applicants should describe what they propose to do and how they will do it.
The proposed activities must directly relate to meeting the goals and objectives, and applicants should include information on how they will measure activities' effectiveness and provide milestones to indicate progress toward NOFO-stipulated goals.
The review panel will be viewing the implementation plan in terms of how well it addresses the goals and objectives, feasibility of the proposed activities and their timeline for completion, and the extent to which the impact of the project will continue beyond the conclusion of the funding period.
Organizational Capability (15 points):
Proposals should demonstrate the ability to develop and implement youth exchanges.
Applicants must demonstrate how their resources, capabilities, and experience will enable them to achieve the stated goals and objectives.
Appendices (15 points):
Budget:
Costs shall be evaluated for realism, control practices, and efficiency.
PAS must determine that the costs paid for this award are reasonable, allowable, and allocable to the proposed project activities.
This will consist of a review of the budget to determine if the overall costs are realistic for the work to be performed, if the costs reflect the applicant's understanding of the allowable cost principles established by OMB Circular A-122, and if the costs are consistent with the program narrative.
Resume:
The review panel will consider the appropriateness of the selected project director; in view of the role and responsibility that person will play in guiding the project through implementation to completion.
Position descriptions submitted in lieu of the resume will be reviewed for the appropriateness of the qualifications and skills identified.
Review and Selection Process:
A review committee will evaluate all eligible applications.
Each application will be evaluated by a peer review committee of Department of State and U. S. Embassy Riyadh and other experts, as deemed appropriate.
In accordance with the Executive Order on Advancing Racial Equity and Underserved Communities, proposals should demonstrate how the program advances equity with respect to race, ethnicity, religion, income, geography, gender identity, sexual orientation, and disability.
The proposal should also demonstrate how the program will further engagement in underserved communities and with individuals from underserved communities.
Proposals should demonstrate how addressing racial equity and underserved communities will enhance the program's goals and objectives, as well as the experience of participants.
The support of underserved communities will be part of the review criteria for this opportunity.
Therefore, proposals should clearly demonstrate how the program will support and advance equity and engage underserved communities in program administration, design, and implementation.
Anticipated Announcement and Federal Award Dates:
By September 1, 2022 This information is provided as a summary reference.
Please see the full Notice of Funding Opportunity located in the documents section for complete eligibility and submission requirements.
All application materials must be submitted by email to RiyadhGrants@state.gov and applications may be submitted electronically through www.grants.gov.