The U. S. Embassy in the Kingdom of Saudi Arabia requests proposals for projects aimed at increasing the knowledge, skills, abilities, and networks of Saudi youth in game development and STEAM fields.
This program should engage with Emerging Voices (EVs), particularly in the age group of 18-30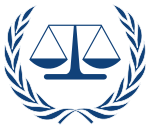 credit: From Wikipedia
years, on key U. S. government priorities such as STEM education, gender equality, and English language learning, and to promote studying gaming related college majors in the United States and help develop an eSports culture in Saudi Arabia.
Through this proposed initiative, the U. S. Mission to the Kingdom of Saudi Arabia hopes to build capacity in STEAM and creative economy sectors among youth audiences, primarily through training from U. S. experts.
The Mission also hopes to link Saudi game developers with counterparts in production and distribution to help build the infrastructure necessary to create and operate an independent Saudi gaming industry that leads the region and gains global attention.
eSports and coding clubs would provide Saudi youth an opportunity to game for good and assume club leadership responsibilities as content developers, creative directors, tournament organizers, shout casters, marketing directors, stream producers, game designers and many more, offering opportunities to practice their crafts, expand their creative skills and improve their communication and leadership abilities.
This immersive hands-on engagement would act as the precursor to help Saudi youth identify their future aspirations and interests that would connect them with gamers in the United States and expose them to the eSports culture of the U. S. Public Affairs invites local and American nonprofit organizations and educational institutions to submit proposals that provide skills training, capacity building, networking with U. S. businesses and education institutions, community building, and other educational and economic cooperation that supports Saudi youth working in game development, eSports, STEAM fields, and other creative economy fields.