PROGRAM DESCRIPTION The U. S. Embassy Windhoek of the U. S. Department of State announces an open competition for organizations to submit applications to support programs that are community-initiated and involving schools, clinics, co-operatives, associations, training or community improvement projects.
This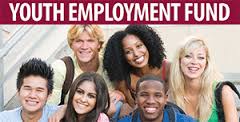 credit: tdsb
program supports small sustainable community-based initiatives that have immediate and dramatic impact on local communities.
Please carefully follow all instructions below.
Program Objectives:
The U. S. Ambassador's Special Self-Help (SSH) program is a grass-roots assistance program that allows U. S. embassies to respond quickly to local requests for small community-based development projects.
The SSH program provides small, one-time grants to community groups that are working to improve the basic economic and social conditions of their villages or communities.
The program is designed to support small scale projects that benefit an entire community.
Participants and Audiences:
SSH focus will be on projects that assist disadvantaged or marginalized groups.
The U. S. Embassy makes every effort to fund qualified projects from across Namibia's fourteen regions.
Some of our past SSH projects have included training women, youth, and school dropouts to be computer literate, and purchasing solar powered water pumps to make fresh potable water available to villagers.
We have done multiple garden projects, where beneficiaries have been able to generate income to support themselves and improve their livelihoods.
We have funded projects that assist people with disabilities, projects teaching technical skills such as understanding and installing small-scale solar technology.