The U. S. Embassy in Moscow (PAS Moscow) invites proposal submissions for a cooperative agreement to assist in providing administrative, technical and programmatic support for the American Center program.
The American Center at the U. S. Embassy in Moscow, is one of approximately 650 American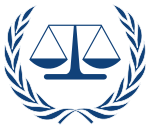 credit: From Wikipedia
Spaces supported by the U. S. Department of State.
The American Center is a technology-forward, welcoming, and engaging environment where Embassy personnel, U. S. visitors, and implementing partners connect with Russians, especially young leaders and young professionals, to inspire dialogue on issues that matter most to U.S.-Russia relations.The grant recipient will be responsible for assisting with the operations of an existing stand-alone American Center on the U. S. Embassy compound in Moscow.
Key program activities under this cooperative agreement will include hiring new, and supporting existing American Center staff members, who have expertise in program and event management; purchasing and maintaining all necessary technology, materials, and supplies to provide a basis for engagement with Russian audiences; and designing a flexible and dynamic program of activities each month to interact with Russian visitors to the center and encourage visitors to return regularly.
Decisions on staffing and program content will be made in close consultation with the U. S. Embassy in Moscow.
Final decisions regarding hiring and program implementation will require the approval of the U. S. Embassy.