PROGRAM DESCRIPTION:
The U. S. Embassy Moscow's Public Affairs Section (PAS) is pleased to announce "One Planet:
Environment, Health, and Science" grant, which supports the promotion of environmental, health, and scientific issues in Russia of strategic importance to U. S. and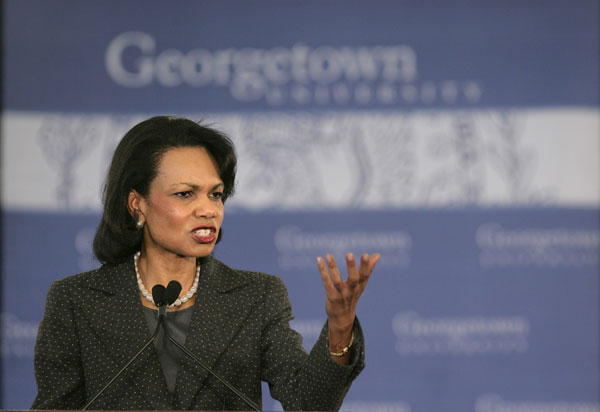 credit: From Wikimedia
global priorities.
Funding for this program is now available through our PAS grants office.
This call for proposals outlines our funding priorities, strategic themes, and the procedure for submitting funding requests.
Applicants may apply for funding for any amount up to $200,00 0. Maximum for Each Award:
$200,00 0. You do not need to submit a grant request for the maximum amount.
Submit a budget that suited to your organization's capacity and tailored to accomplish your goals.
Note that smaller awards may be approved more quickly.
Deadline for Applications:
Rolling until June 1, 202 1. Applications are reviewed every month, and funds are distributed as needed on a first-come-first served basis.
Feel free to submit your application at any time between now and June 1. Some grants will be awarded immediately, but in some cases, grant funding will not be available until September 202 1. Deadline:
Proposals are reviewed every month until June 1, 202 1. If your proposal is approved, grant funding will be available before September 30, 202 1. Some grants will be awarded immediately, but in some cases, grant funding will not be available until September 202 1. Please carefully follow all instructions below.
Please use the grant application document and budget template available on our website.
Purpose:
PAS Moscow invites proposals for projects that promote innovation, advancement, and collaboration between Russia and the United States in the areas of community and regional health, science, technology, the environment, and energy.
The program promotes a broader understanding of American and Russian shared health, scientific, environmental, and technological goals to maximize the benefits to both societies and protect our planet.
Also, of interest are university-to-university partnerships for Russian and American students to approach and solve environmental, health, and science problems of mutual interest, project based learning, and long-term student-to-student interaction.
Competitive proposals should include a connection with American expert(s), organization(s), or institution(s) that will promote increased cooperation between the people of the United States and Russia even after the program has ended.
Proposals that promote an understanding of American higher education in the fields of the environment, science, health, and technology could be considered under this category.
COVID-19 disclaimer:
Out of an abundance of caution, due to the ongoing pandemic, PAS Moscow cannot fund projects that involve travel or in-person interaction at this time.
Any proposal that includes an in-person element must also explain how the program would take place virtually in the likely event that in-person activities remain impossible.
Proposals that do not include such a plan may not be given further consideration by the grants committee.
Proposals can include, but are not limited to, the following themes:
Health:
· Improvement of health outcomes for targeted communities such as Russian youth, Russian women, minorities, low-income, disabled, at-risk, or rural Russians; · Promoting joint understanding of health issues; · COVID-19 and pandemic awareness and prevention programs.
Space:
· Concrete demonstrations of cooperation between American and Russian people in the area of space exploration, science, and technology; · Promotion of the historic and current Russian and American cooperation in the field of space exploration and studies.
Arctic:
· Promotion of the study of the Arctic and Arctic conservation; · Increased sustainable incomes and prosperity for indigenous groups that live in Arctic regions; Environment:
· Improvements in the access of clean water, management of waterways and the conservation of marine areas and improvements in the lives of animals in those habitats; · Promotion of joint research on climate issues, including limiting and mitigating the results of the changing climate; · Collaboration in sustainable development, energy issues, eco-tourism, and other related fields Proposals may NOT:
· Solely benefit one Russian or American entity, business, or university.
· Generate income.
All income generated from grant projects must be used to further the goals of the programs.
For example, income earned through a demonstration project must be used to extend the duration of the project or fund more participants.
· Should not primarily focus on academic or scientific research.
Deadline for Applications:
Rolling until June 1, 2021 Total Amount Available:
Amount pending funds availability Maximum for Each Award:
$200,000 Who may apply:
U. S. and Russian nonprofits, institutions of higher education, NGOs and civil society, museums, parks, reserves, and community organizations.
Corporate entries and individuals may only receive grant funding in limited circumstances.
Please email us if you have questions about funding for corporations or individuals.
Please download the instructions and budget template.