Building mutual understanding is a cornerstone of U. S. foreign policy abroad.
Through the explanation and presentation of U.S policies, values, culture and history, U. S. embassies and consulates abroad seek to tell America's story.
To that end, the U. S. Mission to China (Embassy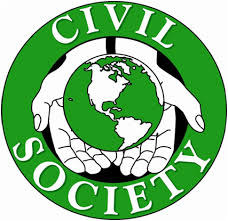 credit: Razoo
Beijing and Consulates General Chengdu, Guangzhou, Shanghai, Shenyang, and Wuhan) seeks to support activities that, whether through existing partnerships between eligible U. S. institutions and their Chinese counterparts or through new ties, explain American foreign policy, values and culture to the people of China.
Such programming will enhance and broaden the outreach of the U. S. Mission in China.
The U. S. Embassy in Beijing seeks to ensure that programming is representative of the depth and breadth of U. S. foreign policy, history values and culture.
The Public Affairs Section (PAS) of the U. S. Embassy in Beijing, China is pleased to announce an open competition for assistance awards through this Notice of Funding Opportunities (NOFO).
PAS invites proposals for conducting exchange programs that will provide Chinese audiences with the opportunity to experience and understand U. S. culture, society, government and art.
PAS will generally award multiple grants for up to US$50,000 per grant, but will consider grants for up to US$150,000 for programs that address concerns about regional security and nuclear proliferation, advocate for free, fair, and reciprocal trade and investment policies, or promote a free and open Indo-Pacific.
Programming created through this initiative will be open to the widest possible audiences.
The goal of these public diplomacy program awards is to allow Chinese audiences to better understand the United States' foreign policy, society, government, language, law, economic system, and values.
Areas of possible programming may include (but are not limited to) Performing arts programming Lecture series, seminars, workshops or other programming that highlight U. S. foreign policy goals or and explain U. S. society, government, and values; representing the broad range of U. S. performing arts, including but not limited to music, dance, and drama that target key audiences that Mission China is unable to reach Educational programs that incorporate American foreign policy or values into classroom or other educational outreach programs.
PAS seeks to fund creative and sustainable projects in China that build upon existing partnerships between U. S. institutions/organizations and Chinese counterparts, as well as those that create new partnerships.
Proposals for projects that operate through strong, well-established, and collaborative partnerships, as well as projects that utilize the diversity of China, will be viewed favorably.