A.
PROGRAM DESCRIPTION The Public Affairs Section (PAS) of the U. S. Mission to China (Embassy Beijing and Consulates General Chengdu, Guangzhou, Shanghai, Shenyang, and Wuhan) of the United States Department of State announces an open competition for organizations to submit applications to carry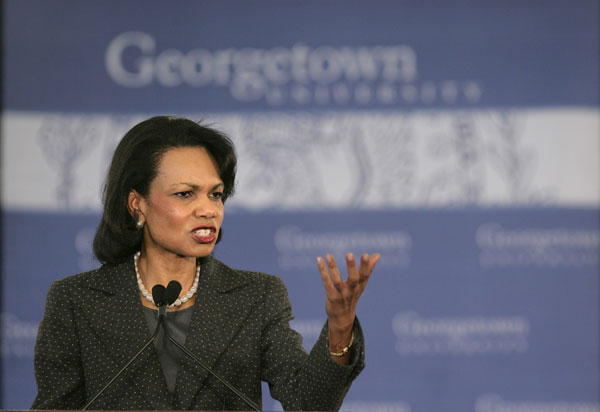 credit: From Wikimedia
out programs in support of activities that explain U. S. foreign policy, values, and culture to the people of China.
Please carefully follow all instructions below.
Program Objective:
Help Chinese audiences better understand the United States' foreign policy, values, and culture.
Funding Amount:
PAS will generally award multiple grants of up to US$50,000 per grant but will consider projects up to US$150,00 0. Program Preferences:
We seek to fund creative projects that build upon existing partnerships between U. S. organizations and Chinese counterparts, as well as those that create new partnerships and expand operational capabilities of existing organizations.
Of particular interest are programs that establish sustainable relationships with communities who for reasons such as language or geography cannot easily engage with our Mission.
Proposals that address the following goals will be given priority.
A) Support free, fair, and reciprocal trade, and intellectual property protection B) Improve sharing of perspectives on East Asian regional security, especially including countering proliferation of nuclear weapons C) Foster understanding of the benefits of the free and open Indo-Pacific Region D) Engage Chinese audiences regarding American values and civic life Programming may include (but are not limited to):
Lecture series, seminars, workshops or other programming that highlight U. S. foreign policy goals or explain U. S. society, government, and values; Performing arts programming representing the broad range of U. S. performing arts, including but not limited to music, dance, and drama that target key audiences that Mission China is unable to reach; Educational programs that incorporate American foreign policy or values into classroom or other educational outreach programs.