The U. S. Embassy Singapore at the U. S. Department of State (DOS) announces this Notice of Funding Opportunity (NOFO) to support cybersecurity capacity-building efforts primarily for the Southeast Asian region, including under existing programs such as the U.S.-Singapore Cybersecurity Technical Assistance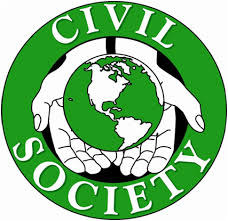 credit: Razoo
Program (CTAP) for ASEAN Countries and the U.S.-Singapore Third-Country Training Program (TCTP) as well as those under the umbrella of the ASEAN-Singapore Cybersecurity Centre of Excellence (ASCCE).
A cooperative agreement for exactly $651,750 U. S. Dollars (USD) in FY 2020 Economic Support Funds (ESF) will be awarded (pending availability of funds) for work that will support efforts to improve cybersecurity awareness, policies, and skills within ESF-eligible countries.
This project is divided into two parts.
The first is logistical and event support for the delivery of a series of trainings designed to provide a holistic and rigorous program to raise cybersecurity capability and maturity levels for Association of Southeast Asian Nations (ASEAN) member states and/or Southeast Asian countries so that the region is better positioned to respond effectively to a transboundary and ever-evolving cyber threat landscape.
The second is to provide gap-analysis and advisory services to build out possible expanded cooperative cybersecurity capacity-building efforts to benefit ESF-eligible Southeast Asian countries to include new trainings under the umbrella of the ASCCE.
The period of performance is 36 months.
Funding authority rests in the Foreign Assistance Act of 1961 (FAA).