A NOTICE OF INTENT TO AWARD is issued by the U. S. Fish and Wildlife Service to Boise State University according to 505 DM 2. 14 B(2)and B(4)(see attached NOI).
NO COMPETITION IS EXPECTED.
PLEASE DO NOT APPLY.
This agreement is being implemented to provide funding to Boise State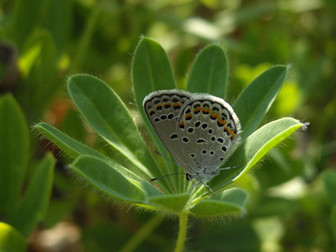 credit: Fish and Wildlife Service
University to assist the Western Golden Eagle Teamâ¿¿s (WGET) development of a series of Ecoregional Conservation Assessments and Strategies for Golden Eagles in the western United States.
---
---
---
---
Obtain Full Opportunity Text:
Not Available
Additional Information of Eligibility:
All U. S. and Pakistani registered non-governmental organizations with relevant programming experience are eligible to apply.
This experience should be documented in the organization's proposal.
Organizations must provide proof of registration with their application.
U.S.-based organizations should submit a copy of their IRS determination letter.
Pakistan-based organizations should submit a copy of their certificate of registration from the appropriate government organization.
Full Opportunity Web Address:
Contact:
Ellen Delage, Program Specialist, Bureau of South and Central Asian Affairs, Office of Press and Public Diplomacy
Agency Email Description:
Inquiries
Agency Email:
DelageEM@state.gov
Date Posted:
2017-04-20
Application Due Date:
2017-04-27
Archive Date:
2017-04-30