The Aquatic Nuisance Species (ANS) Task Force was established by the Nonindigenous Aquatic Nuisance Prevention and Control Act (NANPCA) of 1990, 16 U.S.C.
4721 thru 28, as amended.
The ANS Task Force serves to develop and implement a program for waters of the United States to prevent introduction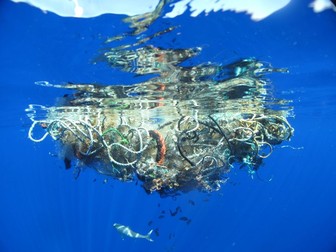 credit: Constantine Alexander Blog
and dispersal of ANS (also known as aquatic invasive species, or AIS), monitor, control, and study such species, and disseminate related information.
Co chaired by the U. S. Fish and Wildlife Service (USFWS) and National Oceanic and Atmospheric Administration (NOAA), the ANS Task Force consists of 13 Federal agency members and 15 ex officio members.
These members work in conjunction with regional panels and issue specific committees, under the Federal Advisory Committee Act (FACA) guidelines to coordinate efforts amongst agencies as well as efforts of the private sector and other North American interest.
ANS Task Force activities include establishing and supporting, through grants, six regional panels that engage a broad spectrum of stakeholders to provide balanced advice to the ANS Task Force on issues of regional significance.