The U. S. Fish and Wildlife Service (the Service), Shiawassee National Wildlife Refuge (NWR) requests interested organizations to submit applications for the construction management of the Maankiki marsh protection berms and the removal of the Pool 3 and Pool 5 dike (material from Pool 3 and Pool 5 dike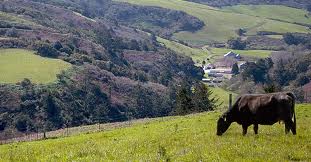 credit: leftcoastgrassfed
and peripheral borrow material from Maankiki marsh will be utilized to construct the berms).
The project has been designed and all local, State, and Federal permits have been secured by the Service.
---
---
---
---
Obtain Full Opportunity Text:
http://grants.gov
Additional Information of Eligibility:
These SNAP grants are awarded only to SHRABs in each state, or to the state agency responsible for the SHRAB, ordinarily the state archives.
Another state agency, or a non-profit organization, such as a foundation or university, acting on behalf of the designated state agency may apply.
States also include the District of Columbia, the Commonwealth of Puerto Rico, and United States territories.
Applicant organizations must be registered in the System for Award Management (SAM) prior to submitting an application, maintain SAM registration throughout the application and award process, and include a valid DUNS number in their application.
If you do not have a DUNS number, you can request a DUNS number for free by visiting D&B at http://fedgov.dnb.com/webform.
Details on SAM registration can be found at http://sam.gov.
Please refer to the 'User Guides' section and click on the Grants Registrations PDF.
Ineligible applications will not be reviewed.
Full Opportunity Web Address:
http://grants.gov
Contact:
Agency Email Description:
Wildlife Biologist
Agency Email:
Date Posted:
2018-04-27
Application Due Date:
Archive Date:
2018-06-28