This funding opportunity will provide support to develop a wetland credit-debit methodology for the Wetland Ecosystem Services Protocol for Interior Alaska (WESPAK-INT).
The U. S. Army Corps of Engineers (Corps) uses wetland credits and debits when considering compensatory mitigation for unavoidable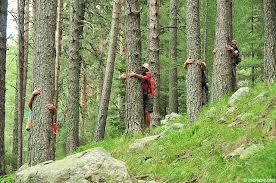 credit: Flickr
wetland losses caused by projects in wetlands, and for the credits generated by wetland mitigation banks and in-lieu fee programs.
Compensatory wetland mitigation is poorly developed in Alaska ¿ putting the Service at a disadvantage when making wetland mitigation recommendations.
The proposed credit-debit methodology, developed with input from stakeholders and the Corps, will substantially improve the wetland mitigation process for Interior Alaska.