The goal of the Joint Venture (JV) is to assist partners in implementing effective science-based bird habitat conservation projects in the Upper Mississippi / Great Lakes Joint Venture (UMGLJV) region (Michigan and Wisconsin, plus portions of Indiana, Iowa, Illinois, Kansas, Missouri, Minnesota, Nebraska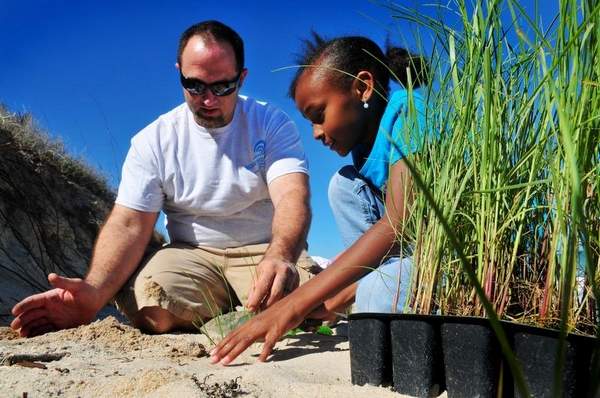 credit: Florida Today
and Ohio).
The JV has identified priority evaluation needs to fill information gaps and test planning assumptions (https://umgljv.org/science/).
Proposals should focus on monitoring and applied research that improves understanding of factors limiting "focal species" population abundance, such as land-use and environmental variation related to climate change.
Improved understanding of the ecological services provided by bird habitats and related social concerns for targeting conservation (e.g., JV decision support tools) is highly relevant.
In addition, projects to address conservation priorities in State Wildlife Action Plans (SWAPs; https://www.fishwildlife.org/afwa-informs/state-wildlife-action-plans) should be highlighted.
Thus, proposal objectives should directly relate to information needs identified in JV Habitat Conservation Strategies and SWAPs.
Please clearly identify the plan(s) and evaluation objectives you are addressing and cite the information need(s) identified by the JV and or SWAP.
Applicants should also describe the entire scope of the project and explain how JV funded activities will be leveraged against other partner investments towards the success of the entire project.
Proposals developed in coordination with the JV bird-group committees will be viewed favorably.