The purpose of this program is to prevent health and behavioral health risks (e.g., suicide, depression, homelessness, drug use, HIV) and to promote well-being for LGBTQI+ youth in the context of their families/caregivers, cultures, and communities by establishing LGBTQI+ family counseling and support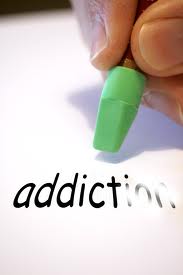 credit: Flickr photo by Alan Cleaver
programs and training providers on family counseling and support interventions.
---
---
---
---
Obtain Full Opportunity Text:
Family Counseling and Support for Lesbian, Gay, Bisexual, Transgender, Queer/Questioning, Intersex+ Youth and their Families
Additional Information of Eligibility:
Eligible applicants are States and Territories (American Samoa, Guam, Marshall Islands, Micronesia, Northern Mariana Islands, Palau, Puerto Rico, Virgin Islands), including the District of Columbia; political subdivisions of States (i.e.
county, city, state); Indian tribes, or tribal organizations (as such terms are defined in section 5304 of title 25); health facilities, or programs operated by or in accordance with a contract or award with the Indian Health Service; or other public or private non-profit entities.
Full Opportunity Web Address:
https://www.samhsa.gov/grants/grant-announcements/fg-23-004
Contact:
Agency Email Description:
FOACMHS@samhsa.hhs.gov
Agency Email:
Date Posted:
2023-05-19
Application Due Date:
Archive Date:
2023-08-02