Before beginning the application, please read the entire Notice of Funding Availability located on the "Full Announcement" tab.
The Border Enforcement Grant (BEG) program is a Federal discretionary grant program that provides financial assistance to States and entities that share a land border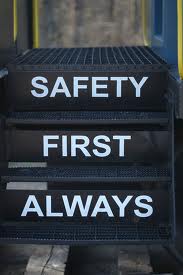 credit: Flickr
with another country for carrying out border commercial motor vehicle (CMV) safety programs and related enforcement activities and projects.
---
---
---
---
Obtain Full Opportunity Text:
FY 2014 MCSAP Border Enforcement Grant Notice of Funding Availability
Additional Information of Eligibility:
The States of Alaska, Arizona, California, Idaho, Maine, Michigan, Minnesota, Montana, New Hampshire, New Mexico, New York, North Dakota, Texas, Vermont, and Washington, and local governments and entities within these States are eligible to receive BEG funding.
Individuals, businesses, and for-profit organizations are not eligible to receive BEG funding; applications submitted by any ineligible entity will be disqualified and will not be considered for funding.
The FMCSA strongly encourages the participation of local law enforcement agencies in CMV safety activities either directly or in partnership with State enforcement officers.
Any local law enforcement agency applying directly to FMCSA for BEG program funding must demonstrate in its application how it has coordinated with the State lead MCSAP agency to ensure that there is not a duplication of efforts or conflicting program objectives.
Full Opportunity Web Address:
https://www.grantsolutions.gov/gs/preaward/previewPublicAnnouncement.do?id=18159
Contact:
Grants.gov Contact CenterPhone Number: 1-800-518-4726Hours of operation are 24 hours a day, 7 days a week. The contact center is closed on federal holidays.support@grants.gov
Agency Email Description:
Grants.gov Customer Support
Agency Email:
support@grants.gov
Date Posted:
2013-06-10
Application Due Date:
2013-08-12
Archive Date:
2013-07-18