The Air Force Office of Scientific Research (AFOSR) seeks a broad range of applications for augmenting existing and/or developing innovative solutions that directly maintain and/or cultivate a diverse, world-class Science, Technology, Engineering and Mathematics (STEM) workforce to maintain the U. S.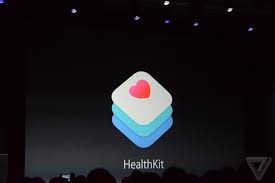 credit: The Verge
Air Force and Space Force's technological superiority.
The goal of proposed efforts must provide solutions that establish, build, and/or maintain STEM educational pathways and workforce opportunities for diverse U. S. citizens directly relevant to AFOSR science and technology areas.As the capacity of the Department of the Air Force (DAF) Science and Technology (S&T) workforce is interconnected with STEM education and outreach, AFOSR recognizes the need to support efforts that can jointly improve STEM student outcomes and align education and outreach efforts with DAF S&T current and future workforce needs.
This announcement explicitly encourages projects that improve the capacity of education systems and communities to create impactful STEM educational experiences for students of all ages and the air and space-related workforce.
Projects must aim to increase engagement in STEM, from students to the current workforce, and enhance people with needed DAF STEM skills, knowledge and abilities.
AFOSR encourages applications to utilize current STEM education research for informing project design and advancing STEM careers and opportunities of DAF relevance.This FOA is specifically seeking STEM education and outreach projects that address scientific and technical areas identified in the following thrust areas.
Project scope may range in size and complexity.
While not a formal requirement or program focus of this FOA, applicants are strongly encouraged to consider under-represented and under-served populations including women and minorities in project plans.
Special audience priority areas may include, but not be limited to, military connected students, veteran initiatives, and education systems integral to DAF science and technology.