Under theauthority of 10 U.S.C.
§ 2358, the Air Force Research Laboratory's MunitionsDirectorate seeks unclassified proposals for basic research to provide anassistance mechanism to fulfill the Air Force vision to dominate time, space,and complexity in future conflicts across all operating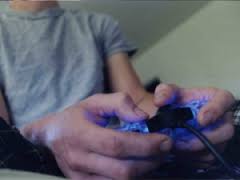 credit: Charity Digital News
domains, the ability tooperate at unrivaled speeds, achieve unparalleled global awareness, enhance thereach and effect, and harness the power of complexity for the primary benefitof the public.
These capabilities require leveraging and advancing developmentof revolutionary technology and enhanced collaboration between ResearchCenters, other DoD organizations, public entities, academia, private industry,and our operational stakeholders.
The Regional Advancement and CapabilityEnhancement (RACE) program supports the Air Force Research Laboratory,Munitions Directorate (AFRL/RW) and, potentially, its corresponding weaponsenterprise organizations (i.e.
AFLCMC/EB) to achieve these objectives byensuring the appropriate resources and infrastructure are in place to supportthe mission.