On October 26, 2009 HUD posted a technical correction to the 2009 Continuum of Care NOFA on the Homelessness Resource Exchange located at http://www.hudhre.info/esnaps/index.cfm?do=viewEsnapsIssuances.
On this page you can find two documents related to the technical correction:
a Notice that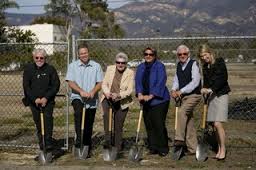 credit: Hasbarco - Pescadero Lofts
details the technical corrections, and a redline version of the NOFA that clearly shows the technical corrections in red.
This Notice of Funding Availability (NOFA) establishes the funding criteria for the Continuum of Care (CoC) Homeless Assistance Grant Programs.
HUD is making available approximately $ 1. 43 billion in Fiscal Year 2009 for the programs.
The purpose of the CoC Homeless Assistance Grant Programs is to reduce the incidence of homelessness in CoC communities by assisting homeless individuals and families to move to self-sufficiency and permanent housing.
---
Relevant Nonprofit Program Categories
---
---
---
---
Obtain Full Opportunity Text:
Housing and Urban Development Homelessness Resource Exchange (HUD HRE) HUD HRE also contains links to the CoC application in e-snaps
Additional Information of Eligibility:
The program summary chart in Section III.A.1 of this NOFA identifies the eligible applicants for each of the three programs under the CoC Homeless Assistance Programs.
Please note: Matching funds are required from local, state, federal (as eligible) or private resources.
Refer to the General Section of HUD's FY2009 NOFAs, which was published on December 29, 2008.
For more information on this requirement see Section I.A.4.u.
Full Opportunity Web Address:
http://www.hudhre.info/esnaps/index.cfm?do=viewEsnapsIssuances
Contact:
Ann OlivaDirector, Office of Special Needs Assistance, 202.708.4300
Agency Email Description:
Director
Agency Email:
Ann.M.Oliva@hud.gov
Date Posted:
2009-09-25
Application Due Date:
2009-11-25
Archive Date:
2009-11-28