The purpose of the HOPE VI Main Street program is to provide grants to small communities to assist in the rejuvenation of an historic or traditional central business district or �Main Street� area by replacing unused commercial space in buildings with affordable housing units.
The objectives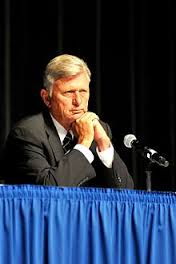 credit: Wikipedia
of the program are to:
Redevelop Main Street areas; Preserve historic or traditional architecture or design features in Main Street areas; Enhance economic development efforts in Main Street areas; and Provide affordable housing in Main Street areas
---
---
---
---
Obtain Full Opportunity Text:
Download Application Package using CFDA ONLY.
Additional Information of Eligibility:
Eligible applicants are limited to local governments, as defined in Section I.D.
of this NOFA.
The local government must: 1, Have a population of 50,000 or less; and 2., Not be served by a local government, county/parish, regional, or state public housing agency (PHA) that administers more than 100 physical public housing units within the local government�s jurisdiction.
Such units exclude Section 8 Housing Voucher subsidized units and public housing units in Mixed-Finance developments where the PHA is not the General Partner in the for-profit ownership entity
Full Opportunity Web Address:
http://www.grants.gov/applicants/apply_for_grants.jsp
Contact:
Applicants If you have a question or need a clarification, you may send an email message to lawrence.gnessin@hud.gov . Persons with speech or hearing impairments may call the Federal Information Relay Service TTY at (800) 877-8339.
Agency Email Description:
Contact Person
Agency Email:
lawrence.gnessin@hud.gov
Date Posted:
2011-06-22
Application Due Date:
2011-08-22
Archive Date:
2011-08-25