The overarching purpose of the Lead-Based Paint Hazard Control Grant Program is to assist states, cities, counties/parishes, Native American Tribes or other units of local government in undertaking comprehensive programs to identify and control lead-based paint hazards in eligible privately owned rental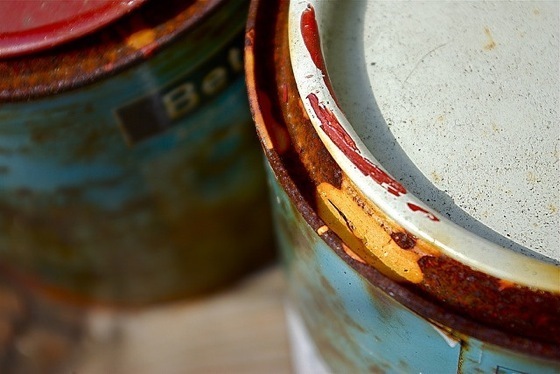 credit: Flickr via bobvila
or owner-occupied housing.
This program is administered under HUD's Office of Lead Hazard Control and Healthy Homes (OLHCHH) which is aligned with HUD's 2012-2015 Environmental Justice Strategy.
The Environmental Justice Strategy addresses environmental and human health issues that disproportionately affect high-risk communities, such as minorities, low-income populations, children, and persons with disabilities.
For more information about HUD's Environmental Justice Strategy, refer to the website at:
http://portal.hud.gov/hudportal/documents/huddoc?id=envjustice.pdf.The Healthy Homes Supplemental funding is being offered to assist those units eligible for use of lead funds to utilize the Healthy Homes Rating System for assessing, prioritizing and remediating other health and safety issues within those eligible units.Applicants receiving an award will accomplish the following objectives:Maximize both the number of children less than six years of age protected from lead poisoning and the number of housing units where lead hazards are controlled;Target lead hazard control efforts in housing in which children are at greatest risk of lead poisoning, especially children in low-income and minority families, in order to reduce elevated blood lead levels in children less than six years of age;Promote cost-effective lead hazard control methods and approaches that can be replicated, maintained, and sustained;Build local capacity to safely and effectively address lead hazards during lead hazard control and renovation, remodeling, and maintenance activities by integrating lead-safe work practices;Promote integration of this grant program with other local programs that address housing related health and safety hazards;Affirmatively further fair housing.
Note that beyond being an "objective" of this NOFA, affirmatively furthering fair housing is a civil rights related program requirement.
Please refer to FY2015 Section III.C.
3. b of the 2015 General Section and Sections V.A.
3. a(1) and V.A.
3. e(3) of this NOFA for additional guidance on this requirement;Develop a comprehensive community-based approach to address lead hazards in housing by mobilizing public and private sector resources including grassroots community-based non-profit and faith-based organizations;Promote collaboration, data sharing, and targeting between health and housing departments;Establish a system or process that will facilitate lead-safe units to be affirmatively marketed, and priority given, to families with young children;To the greatest extent feasible, ensure job training, employment, contracting, and other economic opportunities generated by this grant will be directed to low- and very-low income persons, particularly those who are recipients of government assistance for housing, and to business concerns that provide economic opportunities to low- and very low-income persons in the area in which the project is located.
For more information, see 24 CFR Part 135 and Section III.C.3 of the FY 2015 General Section; andFurther environmental justice, the fair treatment and meaningful involvement of all people regardless of race, color, national origin, disability, or income with respect to the development, implementation, and enforcement of environmental laws, regulations, and policies.
Furthermore, recipients under this NOFA are subject to Section 504 of the Rehabilitation Act of 1973 ("Section 504") and its implementing regulations at 24 CFR Part 8, and they are subject to Titles II and III of the Americans with Disabilities Act, as applicable.
Each of these prohibits discrimination on the basis of disability.