The USGS is offering a funding opportunity to a CESU partner for research to assess the efficacy of an oblique bubble screen system as a two-way dispersal barrier for invasive carp in rivers.
An effective two-way dispersal barrier must be able to redirect and capture invasive carp eggs and larvae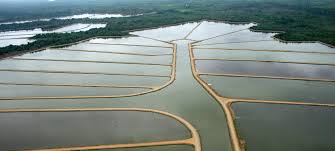 credit: eattilapia
drifting downstream while simultaneously preventing or deterring the upstream passage of motivated adult carp.
While the USGS is interested in a two-way barrier that is effective for all four species of invasive carp—bighead (Hypophthalmichthys nobilis) silver (H.
molitrix), grass (Ctenopharyngodon idella), and black (Mylopharyngodon piceus) carp—the focus of laboratory experiments to evaluate two-way barrier efficacy should focus on grass carp to build upon previous work (Prada et al.
2018, 2020).
Grass carp are currently the only invasive carp species actively reproducing in the Great Lakes Basin.