US Geological Survey is offering a funding opportunity to a CESU Partner for a research project that will target filling gaps in the application of RT-QuIC to support CWD management and research.
Specifically, the project will support U. S. Geological Survey (USGS) efforts to establish a 1) bank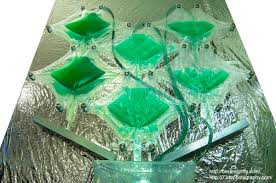 credit: Cesare Griffa Official Website
of well-characterized reference samples that are available for USGS CWD research and the wider research community to ensure proper assay functioning, 2) identify optimal tissues for ante-mortem sampling, 3) determine biological relevance of RT-QuIC results, 4) optimize extraction methods and the assay for detection of prions from incinerator products generated during carcass disposal, and 5) evaluate the effectiveness of incineration for inactivating prions.
---
Relevant Nonprofit Program Categories
---
---
---
---
Obtain Full Opportunity Text:
http://grants.nih.gov/grants/guide/rfa-files/RFA-AA-21-012.html
Additional Information of Eligibility:
This financial assistance opportunity is being issued under a Cooperative Ecosystem Studies Unit (CESU) Program.
CESU's are partnerships that provide research, technical assistance, and education.
Eligible recipients must be a participating partner of the Great Lakes-Northern Forest CESU and contain a recognized soil science/chemistry department with documented expertise in CWD and prion research.
Additionally, demonstrated experience in using RT-QuIC to detect prions from environmental samples and assessing effectiveness of inactivation methods for prions adhered to contaminated surfaces is essential.
Full Opportunity Web Address:
http://grants.nih.gov/grants/guide/rfa-files/RFA-AA-21-012.html
Contact:
Agency Email Description:
fgraves@usgs.gov
Agency Email:
Date Posted:
2021-06-02
Application Due Date:
Archive Date:
2021-09-21