U. S. Geological Survey (USGS), Wetland and Aquatic Research Center (WARC), is offering a funding opportunity to a CESU partner for research in radar ornithology.
Specifically, there is a need to determine stopover densities and traffic rates detected by mobile X-band polarimetric doppler weather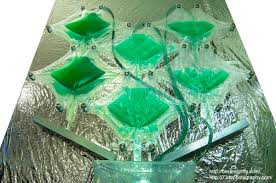 credit: Cesare Griffa Official Website
radar in relation to habitat use by migratory landbirds in the Atchafalaya Basin of Louisiana.
This opportunity will provide an avenue for assisting the USGS WARC with 1) validating predictive weather surveillance radar (WSR) models and 2) development of spatially explicit decision support tools that can address fundamental needs of USGS management partners for current and future habitat acquisition, restoration, and conservations efforts targeted at migratory landbirds.