The purpose of this Cooperative Agreement is to fund a National Resource Center (NRC) to provide training and technical assistance (T/TA) that will promote the purposes of the Abandoned Infants Assistance (AIA) Act of 1988 Public Law (P.L.) 100-505, as amended.
This T/TA will build the capacity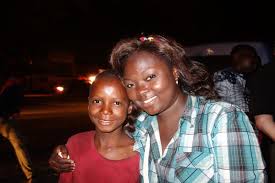 credit: c/o pulitzercenter
of programs designed to serve abandoned infants, young children, and their families, particularly infants and children infected with Human Immunodeficiency Virus/Acquired Immune Deficiency Syndrome (HIV/AIDS), perinatally exposed to HIV/AIDS, or perinatally exposed to a dangerous drug.
This NRC will be a national source of information and T/TA for programs and professionals that work with the target population defined in this funding announcement, including, but not limited to, grantees funded under the AIA Act.
The NRC will address development, coordination, and quality of services; strengthening of program evaluation; information exchange; and policy development.