In Fiscal Year (FY) 2010, contingent upon available funding, the Office of Community Services (OCS) will award Community Economic Development (CED) discretionary grant funds to Community Development Corporations (CDCs) for well-planned, financially viable, and innovative projects to enhance job creation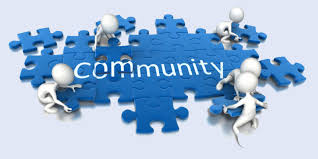 credit: mydowntownporthope
and business development in low-income communities.
The grants will be made as part of a broader strategy to address objectives such as arresting tendencies toward financial dependency, chronic unemployment, and community deterioration in urban and rural areas.
---
---
---
---
Obtain Full Opportunity Text:
http://www.acf.hhs.gov/grants/open/foa/view/HHS-2010-ACF-OCS-EE-0001
Additional Information of Eligibility:
An applicant must be a private, non-profit Community Development Corporation (CDC) experienced in planning, developing, or managing low-income housing or community development activities.
Faith-based and community organuizations are eligible to apply under this announcement.
Individuals and foreign entities are not eligible for awards made under this announcement.
Full Opportunity Web Address:
http://www.acf.hhs.gov/grants/open/foa/view/HHS-2010-ACF-OCS-EE-0001
Contact:
ACF Applications Help Deskapp_support@acf.hhs.gov
Agency Email Description:
ACF Applications Help Desk
Agency Email:
app_support@acf.hhs.gov
Date Posted:
2010-05-17
Application Due Date:
2010-07-01
Archive Date:
2010-07-31