The Administration for Children and Families (ACF), Office of Community Services (OCS) will award Community Economic Development (CED) discretionary grant funds to Community Development Corporations (CDC) for well-planned, financially viable, and innovative projects to enhance job creation and business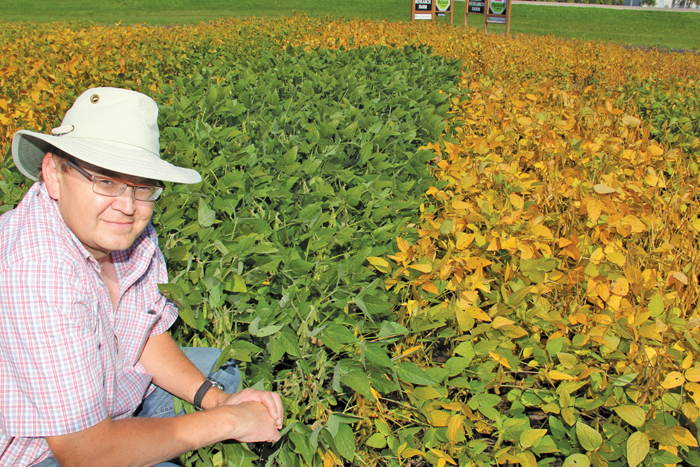 credit: Manitoba Cooperator/Allan Dawson
development for low-income individuals.
OCS seeks to fund projects that implement strategies for fostering self-sufficiency for low-income families and achieving sustainable employment and business opportunities.CED grants will be made as part of a broader strategy to address objectives such as decreasing dependency on Federal programs, chronic unemployment, and community deterioration in urban and rural areas.CED projects are expected to actively recruit low-income individuals to fill the positions created by CED-funded development activities, and to assist those individuals to successfully hold those jobs and ensure that the businesses and jobs created remain viable for at least one year after the end of the grant period.
Recruitment and retention are typically addressed through activities that help address personal barriers such as illiteracy, substance abuse, inadequate transportation, lack of affordable child care, insufficient life skills, past criminal history, health problems, and other challenges that could inhibit an individual's ability to achieve self-sufficiency.CED projects are expected to incorporate into their recruitment plan an agreement with TANF, child support agencies, and other sources to obtain and document low-income referrals.
Grantees are required to seek active partnerships with public and/or non-profit agencies that can help identify and refer appropriate low-income candidates to fill the positions created by the program.
To make such partnerships effective, grantees are expected to use a partnership agreement to document the explicit strategies for these collaborations, including a clear articulation of the contribution that the cooperating agency will make to the project.In support of a multi-agency strategy involving the Departments of Agriculture, Treasury, and Health and Human Services, OCS seeks to fund projects that will implement innovative strategies for revitalizing communities by eliminating food deserts while creating sustainable employment and business opportunities for and/or in low-income communities.
For more information on food deserts go to http://www.ers.usda.gov/Publications/AP/AP036/.Through the CED program, OCS will award bonus points for projects addressing the elimination of food deserts; projects that finance grocery stores, farmers markets or other retail sources that provide access to fresh nutritious food; or projects that collaborate in the HFFI through New Market Tax Credits, Community Development Financial Institution Funds or loans, grants, or promotions through Agriculture.OCS will also award bonus points to organizations in the following 16 states and territories that do not have active CED projects:
Alaska, Alabama, Colorado,Delaware, Idaho, Kansas, Mississippi, New Hampshire, Nevada, Oregon,Rhode Island, Utah, Wyoming, Island of Guam, Northern Mariana Islands(CNMI), and the U. S. Virgin Islands.