This announcement is modified.
In Section IV.
6. Other Submission Requirements, the address of the OCS Grant Operations Center has been changed.
In Section V.
1. Criteria changes have been made under the Business Plan- Financial Strategies, Letters of Support, Bonus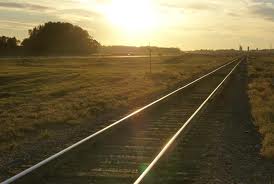 credit: Free Foto
Points – Underserved Areas:
CED Project Located in Rural Areas and the Budget and Budget Justification.
For Fiscal Year (FY) 2013, the Department of Health and Human Services (HHS), Community and Economic Development (CED) program, administered by the Office of Community Services (OCS) in the Administration for Children and Families (ACF), will provide approximately $1 6. 3 million in grants ($800,000 maximum per project) to Community Development Corporations (CDCs) for projects designed to address the economic needs of low-income individuals and families through the creation of employment and business opportunities.
The CED program seeks to fund projects that address the personal and community barriers that must be overcome to help low-income individuals become self-sufficient.
Funds can be used for costs associated with business start-up or business expansion activities, as consistent with the cost principles in OMB Circular A-122, found at 2 CFR Part 230, provided that the expenditures result in the creation of positions that can be filled with low-income individuals.
For more information, please see the full funding opportunity announcement.
Information about the CED program may be found at:
www.acf.hhs.gov/programs/ocs/ced/index.html.
NOTE:
Applicants wishing to obtain funding for a project that addresses food deserts through improved access to healthy, affordable food can apply under the Community Economic Development Healthy Food Financing Initiative Projects Funding Opportunity Announcement (FOA Number HHS-2013-ACF-OCS-EE-0584).