This FOA has been modified.
The header and language in Section VI.
2. "Administrative and National Policy Requirements" referencing the Award Term and Condition for Federal Recognition of Same-Sex Spouses/Marriage has been removed.
The purpose of this funding opportunity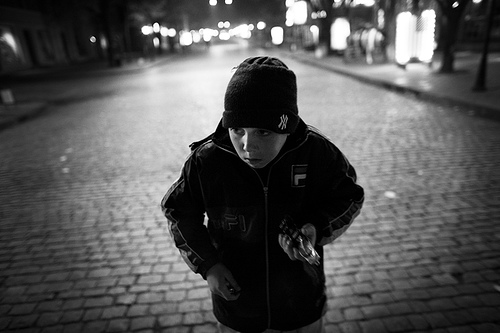 credit: Nick Carnes
announcement (FOA) is to establish, by awarding a cooperative agreement, one Quality Improvement Center (Center) that will conduct 6-8 projects in partnership with state child welfare systems to produce a multi-faceted system of successful supports and interventions that support the permanency and stability of youth from the child welfare system in adoptive and guardianship homes.
The project period for this cooperative agreement is 60 months.
The Center will conduct projects with each of the selected state child welfare systems to develop a system of evidenced-based services to improve the behavioral health outcomes of these youth while achieving permanency and stability in adoptive/guardianship families.
The Center will complete an evaluation of each of the state projects and produce new, evidenced-based models of support and intervention that produce increased resiliency and assure permanency and stability in adoptive/guardianship homes for youth placed through the child welfare system.
Each state project may have a mix of unique and/or shared components, however, it is expected that each will be tailored to meet the unique needs of that state's child welfare population.
Examples of project components may include:
-Components that address early engagement with families as well as families already in the post-permanency stage -Adoption/Guardianship competent mental health services -In-home counseling/case management with entire family -24 hour call center support -24 hour crisis intervention (in-home) -Support groups -Respite -Stabilization/support services to transition to a new adoption/guardianship following the death/incapacitation of adoptive parent or guardian -Support for sibling and kin connections as clinically appropriate and based on the safety and best interest of the child -Short-term as well as long-term interventions (3 months to 2 years) -Educational advocacy as well as general advocacy -Flexibility to meet varying needs of families and different geographic settings -Assistance with accessing residential care for high end mental health needs when clinically appropriate Successful projects will provide appropriate interventions at each point of the child welfare system that will assure the development and support of adoptive/guardianship families that have the optimal capacity to meet a child's/youth's needs and continue to provide the interventions and supports necessary for stability throughout the stages of post-adoption/guardianship.
Development of these resource families will consider the unique and challenging behavioral, mental health and medical needs of the children/youth most in need of a permanent family.
Adoption is most likely to be successful when the adoptive family is properly educated about the background and needs of the child, has learned appropriate intervention strategies for the mental health, medical, emotional and behavioral challenges of the child and fully commits to embracing these challenges.
Intensive adoption preparation and preservation services prior to the finalization of any adoption will ensure resiliency and a stable permanency for the child and entire family.
Intensive adoption preservation and adoption competent and trauma informed mental health services after the finalization of the adoption will ensure the continued stability of the permanency for the youth.
Expected outcomes include:
Proven, evidence-based models of engagement and intervention to prevent disruptions of adoption and guardianships; Evidence-based models of practice that can be replicated in other child welfare systems for developing and supporting adoptive/guardianship families to meet the unique and challenging needs of youth in the child welfare system; and Improved outcomes for youth in the child welfare system in regard to behavioral interventions and options for permanency and stability.