The Administration for Children and Families solicits applications from local public or private non-profit organizations, including community-based and faith-based organizations, or for-profit agencies within a community that wish to compete for funds that are available to provide Head Start services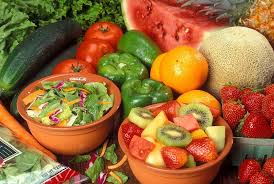 credit: Wikimedia Commons
to children and families residing in Harvey County, Kansas.
Funds in the amount of $933,178 annually will be available to provide Head Start program services to eligible children and their families.
Interested applicants may email the OHS Operations Center at OHSTech@reviewops.org for additional information.
---
Relevant Nonprofit Program Categories
---
---
---
---
Obtain Full Opportunity Text:
https://ami.grantsolutions.gov/HHS-2017-ACF-OHS-CH-R07-1246
Additional Information of Eligibility:
Faith-based and community organizations that meet the eligibility requirements are eligible to receive awards under this funding opportunity announcement.
Faith-based organizations are encouraged to review the ACF Policy on Grants to Faith-Based Organizations at: http: //www.acf.hhs.gov/acf-policy-on-grants-to-faith-based-organizations.
Applications from individuals (including sole proprietorships) and foreign entities are not eligible and will be disqualified from competitive review and from funding under this announcement.
Full Opportunity Web Address:
https://ami.grantsolutions.gov/HHS-2017-ACF-OHS-CH-R07-1246
Contact:
ACF Applications Help Deskapp_support@acf.hhs.gov
Agency Email Description:
ACF Applications Help Desk
Agency Email:
app_support@acf.hhs.gov
Date Posted:
2016-12-16
Application Due Date:
2017-02-14
Archive Date:
2017-03-16