The purpose of this Planning Cooperative Agreement is to provide resources to Tribes interested in entering the Tribal Self-Governance Program (TSGP) and to existing Self-Governance Tribes interested in assuming new or expanded Programs, Services, Functions, and Activities (PSFAs).
Title V of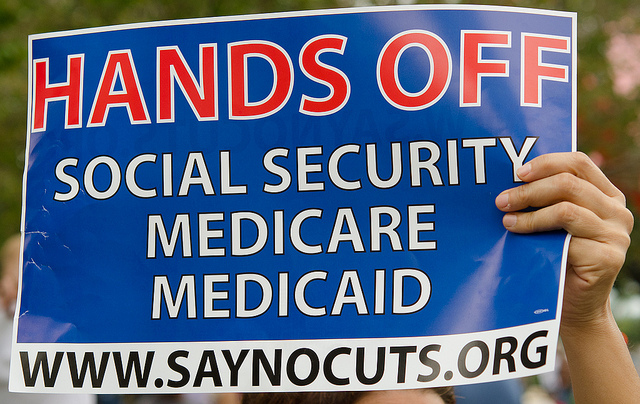 credit: Robert Neff on Flickr
the Indian Self-Determination and Education Assistance Act (ISDEAA) requires a Tribe or Tribal organization complete a planning phase to the satisfaction of the Tribe.
The planning phase must include legal and budgetary research and internal Tribal government planning and organizational preparation relating to the administration of health care programs.
See 25 U.S.C.
Section 5383(d).
The planning phase is critical to negotiations and helps Tribes make informed decisions about which PSFAs to assume and what organizational changes or modifications are necessary to successfully support those PSFAs.
A thorough planning phase improves timeliness and efficient negotiations and ensures that the Tribe is fully prepared to assume the transfer of Indian Health Service PSFAs to the Tribal health program.
A Planning Cooperative Agreement is not a prerequisite to enter the TSGP and a Tribe may use other resources to meet the planning requirement.
Tribes that receive Planning Cooperative Agreements are not obligated to participate in the TSGP and may choose to delay or decline participation based on the outcome of their planning activities.
This also applies to existing Self-Governance Tribes exploring the option to expand their current PSFAs or assume additional PSFAs.
---
---
---
---
Obtain Full Opportunity Text:
Full Notice of Funding Opportunity
Additional Information of Eligibility:
To be eligible for the New Limited Competition Planning Cooperative Agreement under this announcement, an applicant must: A.
Be an "Indian Tribe" as defined in 25 U. S. C.
Section 5304(e); a "Tribal Organization" defined in 25 U.S.C.
Section 5304(l); or an "Inter-Tribal Consortium" as defined at 42 C.F.R.
137.10.
However, Alaska Native Villages or Alaska Native Village Corporations are not eligible if they are located within the area served by an Alaska Native regional health entity.
See Consolidated Appropriations Act, 2014, Pub.
L.
No.
113-76.
By statute, the Native Village of Eyak, Eastern Aleutian Tribes, and the Council for Athabascan Tribal Governments have also been deemed Alaska Native regional health entities and therefore are eligible to apply.
Those Alaska Tribes not represented by a Self-Governance Tribal consortium FA within their area may still be considered to participate in the Tribal Self-Governance Program (TSGP).
B.
Submit Tribal resolution(s) from the appropriate governing body of each Indian Tribe to be served by the Indian Self-Determination and Education Assistance Act (ISDEAA) Compact authorizing the submission of the Planning Cooperative Agreement.
Tribal consortia applying for a Planning Cooperative Agreement shall submit Tribal Council resolutions from each Tribe in the consortium.
Tribal resolutions can be attached to the electronic online application.
Applications by Tribal organizations will not require a specific resolution if the current Tribal resolution(s) under which they operate would encompass the proposed grant activities.
C.
Demonstrate for three fiscal years, financial stability and financial management capability.
The Indian Tribe must provide evidence that, for the three fiscal years prior to requesting participation in the TSGP, the Indian Tribe has had no uncorrected significant and material audit exceptions in the required annual audit of the Indian Tribe's Self-Determination Contracts or Self-Governance Funding Agreements with any Federal Agency.
See 25 U.S.C.
Section 5383; 42 C.F.R.
Sections 137.15-23.
For Tribes or Tribal organizations (T/TO) that expended $750,000 or more ($500,000 for Fiscal Years ending after December 31, 2003) in Federal awards, the Office of Tribal Self-Governance (OTSG) shall retrieve the audits directly from the Federal Audit Clearinghouse.
Full Opportunity Web Address:
Contact:
Agency Email Description:
Agency Email:
paul.gettys@ihs.gov
Date Posted:
2017-05-23
Application Due Date:
2017-06-23
Archive Date:
2017-07-23