The goal of these Head Start Partnership Grants is to develop the knowledge base regarding factors associated with Head Start (HS)/Early Head Start (EHS) workforce well-being and to complete rigorous evaluations of approaches expected to improve HS and/or EHS workforce well-being.
The workforce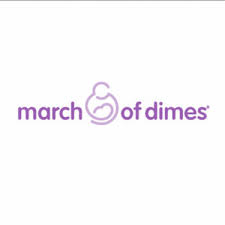 credit: March of Dimes via CrowdRise
to be examined is HS and/or EHS educational staff (e.g., teachers, assistant teachers).
Proposed approaches should be feasible, sustainable, and replicable in HS and/or EHS settings.
Well-being constructs proposed by applicants may include secondary trauma, autonomy, decision-making, self-efficacy, health/mental health, job-related stress, or work satisfaction.
The targeted workforce well-being construct(s) should be linked in the literature to workforce retention, continuity of care, teacher-child interactions, or other markers associated with quality and child/family outcomes in ECE settings.
Projects of interest to ACF will utilize an equity lens in their approach to this work.
Projects will be expected to participate in a consortium of grantees, meeting annually and communicating regularly to share lessons learned, identifying opportunities for collaborative analyses, and developing collective expertise and resources to be shared with the field at large.
The grantees will collaborate on measures, conceptual framework(s) development, and operational definitions to ensure that the results of their projects improve understanding of workforce well-being in HS and/or EHS.
The projects will also collaborate to explore potential mediators and moderators of workforce well-being (e.g., community, environmental, and organizational factors).
Each grantee will adapt or refine a workforce well-being approach or approaches to be rigorously evaluated in HS and/or EHS settings.
ACF is considering grant awards for $250,000 to $500,000 dollars of funding per budget year for up to five years.
The first one-year budget period of the project will be utilized for adapting, refining, and piloting approaches, and developing and refining a conceptual framework and collaborative measurement plan across the projects.
Funding is subject to availability of funds and the best interest of the Federal government.
For more information about OPRE, please go to http://www.acf.hhs.gov/programs/opre/index.html.
If ACF publishes this funding opportunity requesting applications, the complete FOA will provide additional details, including the final constructs of interest and expectations for the grantees.
Applicant organizations are expected to apply on behalf of researchers who hold doctorate or equivalent degrees in their respective fields, conduct research as a primary professional responsibility, and have been first or second author on publications in peer-reviewed research journals.
Applicant organizations are expected to have a demonstrated partnership with one or more Head Start programs, as evidenced by signed letters of support from (a) partnering Head Start programs, indicating that they have entered into research partnerships with the applicant.