The Administration for Children and Families, Office of Head Start will solicit applications from public or private non-profit organizations, including community-based and faith-based organizations, or for-profit organizations that wish to compete for funds to provide Head Start and/or Early Head Start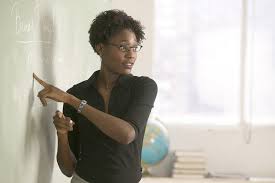 credit: Flickr
services to eligible children and families.
Funding is available in one individually defined service area within Wisconsin.
Interested applicants should visit the website noted in the "Link to Additional Information" to view the list of available service areas and their corresponding funding levels in this state.
Applicants may email the OHS Operations Center at OHSgrants@koniag-gs.com for additional information.
SAM.gov System Alert - Entity Validation Delays Due to high demand, SAM.gov is experiencing a considerable delay in processing entity legal business name and address validation tickets.
As needed, please start the process early to avoid interruptions in application submissions.
You can find SAM resources related to this process here - https://www.fsd.gov/gsafsd_sp?id=kb_article_view&sysparm_article=KB0058422&sys_kb_id=7bb8810ddba05990060d5425f3961912&spa= 1.