The Pipeline and Hazardous Materials Safety Administration (PHMSA), through the U. S. Department of Transportation (DOT), solicit competitive applications from eligible nonprofit organizations for Hazardous Materials Instructor Training (HMIT) grant funds.
For award consideration, nonprofit organizations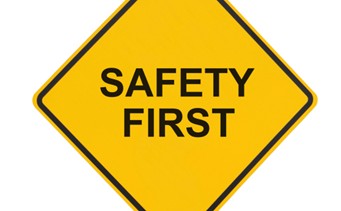 credit: Barnsley
must demonstrate expertise in conducting training programs for hazmat employees, and the ability to reach and involve hazmat employees.
Properly planned and maintained training programs are essential for hazmat employees to ensure:
1. Hazmat employees receive initial and continuing training on the risks involved in transporting hazardous materials; 2. the relevant training requirements in the HMR1 are met; and 3. hazmat employees will be equipped to ensure their safety and the safety of others.
Effective training of employees can reduce risk and the likelihood of hazmat incidents and accidents, and is key to ensuring that hazardous materials are transported safely.
---
---
---
---
Obtain Full Opportunity Text:
CDC Funding Opportunity Announcement Listing
Additional Information of Eligibility:
Consistent with statutory requirements at 49 U.S.C § 5107(e), the HMIT grant program is open to nonprofit organizations that demonstrate: (1) Expertise in conducting a training program for hazmat employees; and (2) The ability to reach and involve in a training program a target population of hazmat employees.
For the purposes of the HMIT grants program: Non-profit organization, as defined at 2 CFR § 200.70, means any corporation, trust, association, cooperative, or other organization which: (1) Is operated primarily for scientific, educational, service, charitable, or similar purposes in the public interest; (2) Is not organized primarily for profit; and (3) Uses its net proceeds to maintain, improve, and/or expand its operations.
Non-profit organizations described in Section 501(c)(4) of the Internal Revenue Code that engage in lobbying activities as defined in Section 3 of the Lobbying Disclosure Act of 1995 are not eligible applicants.
"For profit" organizations are not eligible applicants for the HMIT grant program.
Full Opportunity Web Address:
http://www.cdc.gov/od/pgo/funding/FOAs.htm
Contact:
Agency Email Description:
Senior Grants Management Specialist- DOT-PHMSA
Agency Email:
Date Posted:
2018-05-31
Application Due Date:
Archive Date:
2018-08-01