The American Red Cross is a volunteer-led, humanitarian institution that provides emergency assistance, disaster relief, and education inside the Unites States, Its service toe the Armed Forces branch provides support to eh Unites States military, veteran and their families.
Through this program,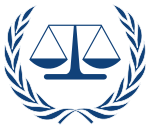 credit: From Wikipedia
the American Red Cross provides emergency communications and supports military and veteran hospitals and health care facilities, as well as providing social services to active duty military members, national Guard and Reservists, veteran, and their family members.
The American Red Cross provides these services through employees and volunteers who are stationed alongside the military, on military installations worldwide, in area of conflict or other forward deployed areas, such as Kuwait and Djibouti, and through a network of more than 260 chapters nationwide supporting service members, veterans, and their families who are located on or near a military installation.
Other services include travel assistance, distribution of personal comfort items, support to families of combat casualties, information and referral to military families and deployment support training.