The DARPA Microsystems Technology Office is soliciting innovative research proposals to develop heterogeneous photonic integrated circuit platforms that incorporate on-chip optical gain for disruptive optical microsystems.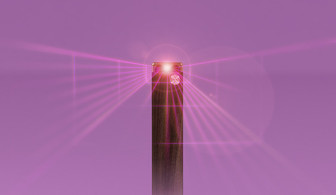 credit: c/o coolhunting
Agency:
Department of Defense
Office:
DARPA - Microsystems Technology Office
Estimated Funding:
$1,250,000
---
---
---
---
Obtain Full Opportunity Text:
FedBizOpps Announcement
Additional Information of Eligibility:
All responsible sources capable of satisfying the Government's needs may submit a proposal that shall be considered by DARPA.
See the Eligibility Information section of the BAA for more information.
Full Opportunity Web Address:
https://beta.sam.gov/opp/e9c6db5a6fc44a789ebdea6b77166207/view
Contact:
Agency Email Description:
Work email address
Agency Email:
Date Posted:
2019-11-18
Application Due Date:
Archive Date:
2020-08-07