The purpose of this program is (1) to provide a mechanism for monitoring and evaluating the Medicare Rural Hospital Flexibility (Flex) grant program, and (2) to provide resources for the state Flex grantees that will assist them as they support quality improvement, financial and operational improvement,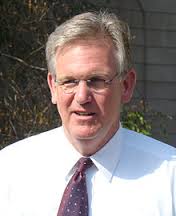 credit: Wikipedia
and health systems development in rural America.
---
Relevant Nonprofit Program Categories
---
---
---
---
Obtain Full Opportunity Text:
https://grants.hrsa.gov/webExternal/SFO.asp?ID=8400d27c-050d-454e-9acc-accdfc7e7ef6
Additional Information of Eligibility:
Eligible applicants include domestic public or private, non-profit or for-profit organizations.  Institutions of higher education, faith-based and community-based organizations, Tribes, and tribal organizations are eligible to apply.
Full Opportunity Web Address:
https://grants.hrsa.gov/webExternal/SFO.asp?ID=8400d27c-050d-454e-9acc-accdfc7e7ef6
Contact:
CallCenter@HRSA.GOVCallCenter@HRSA.GOV
Agency Email Description:
Contact HRSA Call Center at 877-Go4-HRSA/877-464-4772 or email CallCenter@HRSA.GOV
Agency Email:
CallCenter@HRSA.GOV
Date Posted:
2012-11-15
Application Due Date:
2013-01-14
Archive Date:
2013-03-15