This announcement solicits applications for the Healthy Start Initiative:
Eliminating Disparities in Perinatal Health program.  The Healthy Start (HS) program aims to reduce disparities in infant mortality and adverse perinatal outcomes by:
1) improving women¿s health, 2) promoting quality services,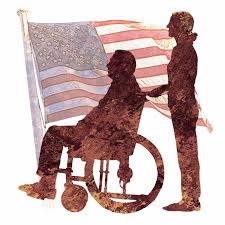 credit: Washington Times
3) strengthening family resilience, 4) achieving collective impact, and 5) increasing accountability through quality improvement, performance monitoring, and evaluation.  HS grants are provided to communities with rates of infant mortality at least 1½ times the U. S. national average and high rates for other adverse perinatal outcomes (e.g., low birthweight, preterm birth, maternal morbidity and mortality) in order to address the needs of high-risk women and their families before, during, and after pregnancy.  HS works to reduce ¿the disparity in health status between the general population and individuals who are members of racial or ethnic minority groups.¿  42 U.S.C.
§ 254 c-8(e)(2)(B).  HS services begin in the prenatal period and follow the woman and child through two years after the end of the pregnancy.