This announcement solicits applications for the Ryan White HIV/AIDS Program (RWHAP) Part F Dental Reimbursement Program (DRP) to provide HIV oral health services and education and training.  These services target low-income, underserved people living with HIV/AIDS (PLWHA).  The purpose of the DRP is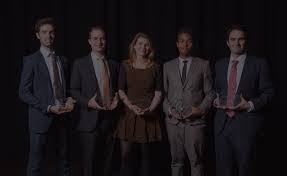 credit: hultprizesix
to improve access to oral health care services for patients with HIV and to train dental and hygiene students and dental residents to deliver HIV/AIDS dental care.  The DRP accomplishes this by defraying a portion of unreimbursed dental care costs for people living with HIV/AIDS incurred by accredited dental or dental hygiene education programs recognized by the Commission on Dental Accreditation.   This competition is open to accredited dental education institutions eligible to receive RWHAP Part F funding under section 2692(b)(1)(B) of the Public Health Service (PHS) Act that have provided uncompensated or partially uncompensated oral health care to PLWHA from July 1, 2013 through June 30, 201 4.    The Department of Health and Human Services (HHS), Health Resources and Services Administration (HRSA), HIV/AIDS Bureau (HAB) is committed to meeting the national goals and principles described below.  As applicants complete their RWHAP Part F DRP proposal, they should consider how their program supports and helps to implement these goals and principles.
---
Relevant Nonprofit Program Categories
---
---
---
---
Obtain Full Opportunity Text:
Not Available
Additional Information of Eligibility:
Applicants are limited to dental schools and other dental education programs, that are described in Section 2692(b)(1)(B) of the Public Health Service (PHS) Act.  The dental schools and programs referred to in this subparagraph are dental schools and programs that were described in section 777(b)(4)(B) of the PHS Act as such section was in effect on the day before the date of the enactment of the Health Professions Partnerships Education Act of 1998 (Public Law 105-392) ["postdoctoral dental education program means a program sponsored by a school of dentistry, a hospital, or a public or private institution that offers postdoctoral training in the specialties of dentistry, advanced education in general dentistry, or a dental general practice residency"].  In addition, dental hygiene programs that are accredited by the Commission on Dental Accreditation are also eligible, see: http://www.ada.org/en/coda/find-a-program/.
Full Opportunity Web Address:
Contact:
Department of Health and Human Services, Health Resources and Services Administration, HRSA Grants Application Center, 910 Clopper Road, Suite 155 South, Gaithersburg, MD, 20878MMofidi@hrsa.gov
Agency Email Description:
Contact Dr. Mahyar Mofidi at (301)443-2075 or email MMofidi@hrsa.gov
Agency Email:
MMofidi@hrsa.gov
Date Posted:
2015-01-28
Application Due Date:
2015-03-30
Archive Date:
2015-05-29