This announcement solicits applications for the Medicare Rural Hospital Flexibility Grant Program.  The purpose of the Medicare Rural Hospital Flexibility Grant (Flex) Program is providing support for critical access hospitals for quality improvement, quality reporting, performance improvements, and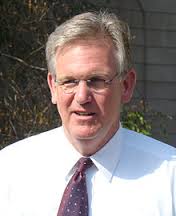 credit: Wikipedia
benchmarking; designating facilities as critical access hospitals; and the provision of rural emergency medical services.
Through these activities the Flex Program ensure residents in rural communities have access to high quality health care services.
State Flex funding for this three-year project period will act as a resource and focal point for strategic planning in the following program areas with an emphasis and priority on quality and financial and operational improvement:
  1.       Quality Improvement (required) 2.       Financial and Operational Improvement (required) 3.       Population Health Management and Emergency Medical Services Integration (optional) 4.       Designation of CAHs in the State (required if requested) 5.       Integration of Innovative Health Care Models (optional) Program area three and five are optional paths to achieve quality and financial and operational improvement via other activities beyond the required program areas.
The overall goals of the Flex program are to:
·         Improve the quality of care provided by CAHs.
·         Improve the financial and operational outcomes of CAHs.
·         Understand the Community Health and EMS Needs of CAHs.
·         Enhance the health of rural communities through community/population health improvement.
·         Improve identification and management of Time Critical Diagnoses and engage EMS capacity and performance in Rural Communities.
·         Support the financial and operational transition to value based models and health care transformation models in the health care system.  States will use Flex resources to address identified needs for CAHs within the state and to achieve improved and measurable outcomes in each selected program area.
FORHP understands that each state will have varied resources to address those needs; therefore, Flex grantees can determine the best activity or group of activities to improve on key outcomes within each selected program area.
FORHP recognizes that the grant funding provided through Flex is not sufficient to meet all needs of CAHs within each state, so grantees are expected to assess the needs of CAHs within their state and prioritize which needs are to be addressed over this project period cycle.
In order to maximize Flex funding, grantees are encouraged to look at funding cohorts of CAHs with similar challenges.
While working on program activities, states are encouraged to work with, in addition to State Hospital Associations:
Quality Improvement Organizations (QIOs), Quality Innovation Networks (QINs), Health Information Exchanges (HIEs), Hospital Engagement Networks (HENs), State Rural Health Associations, and others concerned with the future of rural health care.
This project period guidance reflects the continued push towards funding activities that can provide clear outcomes and demonstrated improvements.
A broad goal is establishing and measuring outcomes consistently across the program nationally in order to show the impact of Flex investments.
 Furthermore, these Flex activities will better align rural health providers and CAHs with the current healthcare landscape as it evolves.
More specifically, through the Medicare Beneficiary Quality Improvement Project (MBQIP) within the Quality Improvement program area, many CAHs signed on to voluntarily participate in quality reporting and improvement initiatives.
With this iteration of the program to align with the focus on quality measurement and outcomes across health care payment systems, CAHs that wish to participate in any Flex activity will be required to participate in reporting MBQIP core quality measures.