This announcement solicits applications for the FY 2015 Nurse Anesthetist Traineeship (NAT) grant program.
The purpose of the NAT Program is to provide traineeship support for licensed registered nurses enrolled as full-time students in an anesthesia program.  Traineeships will pay full or partial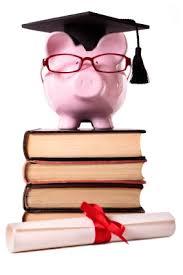 credit: Go to Graduate School
costs of the tuition, fees, books/e-Books, and the reasonable living expenses (stipends) of the individual trainee during the period for which the traineeship is provided.  NAT funds are awarded to institutions.
Significant Changes in the FY 2015 NAT Funding Opportunity Announcement ·         HRSA will no longer use a two-tier submission process (Phase 1 ¿ Grants.Gov and Phase 2 ¿HRSA EHBs for supplemental information) for this program.  Complete applications will be submitted via Grants.gov.
 ·         Applicants must provide a brief Work Plan in the Project Narrative.
 ·         The page limit for the application is 30 pages (which has been reduced from the previous 45 page limit.
 ·         NAT grantees will be required to complete and submit a Final Report at the end of the grant.
 ·         Updated Program Definitions (Section VIII - Other Information).
---
---
---
---
Obtain Full Opportunity Text:
Not Available
Additional Information of Eligibility:
Eligible applicants are collegiate schools of nursing, nursing centers, academic health centers, State or local governments and other public or private nonprofit entities determined appropriate by the Secretary that submit an application and are accredited by the Council on Accreditation of Nurse Anesthesia Educational Programs.    The school must be located in the 50 States, the District of Columbia, Guam, the Commonwealth of Puerto Rico, the Northern Mariana Islands, the Virgin Islands, American Samoa, the Virgin Islands, the Federated States of Micronesia, the Republic of the Marshall Islands, and the Republic of Palau.
Eligible Students ¿ To be eligible for NAT Program support, the student must be: ·         A registered nurse enrolled full-time in an accredited nurse anesthesia program; ·         A citizen of the United States, a non-citizen national, or foreign national who possesses a visa permitting permanent residence in the United States (individuals on temporary or student visas are NOT eligible to receive NAT Program support); and ·         Eligible to sit for the certification examination from the American Association of Nurse Anesthetists Council on Certification of Nurse Anesthetists to become a Certified Registered Nurse Anesthetist upon program completion.
Full Opportunity Web Address:
Contact:
Department of Health and Human Services, Health Resources and Services Administration, HRSA Grants Application Center, 910 Clopper Road, Suite 155 South, Gaithersburg, MD, 20878kbreeden@hrsa.gov
Agency Email Description:
Contact Karen Breeden, MPA at ((30)1) -443- Ext. 5787 or email kbreeden@hrsa.gov
Agency Email:
kbreeden@hrsa.gov
Date Posted:
2014-12-11
Application Due Date:
2015-02-26
Archive Date:
2015-04-27