This announcement solicits applications for the FY 2015 Geriatrics Workforce Enhancement Program (GWEP).
 The purpose of this cooperative agreement program is to establish and operate geriatric education centers that will implement the GWEP project to develop a health care workforce that maximizes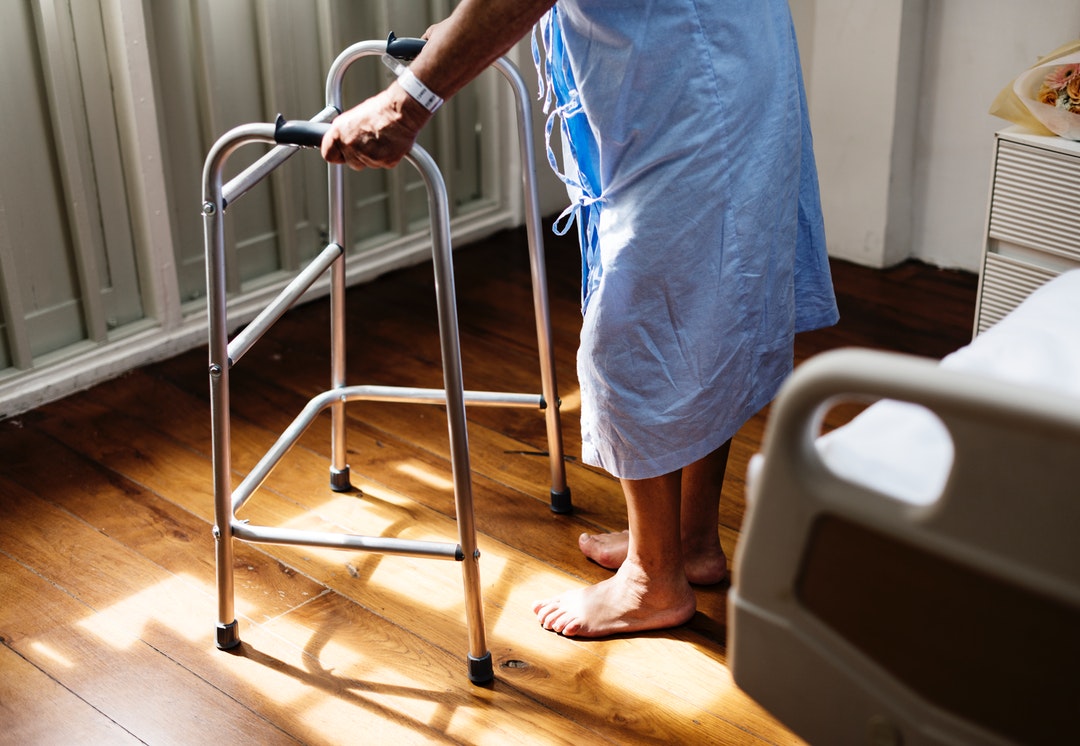 credit: rawpixel on unsplash
patient and family engagement and improves health outcomes for older adults by integrating geriatrics with primary care.
 Special emphasis will be on providing the primary care workforce with the knowledge and skills to care for older adults and on collaborating with community partners to address gaps in health care for older adults through individual, system, community, and population level changes.
 Focus areas for this announcement are:  1.    Transforming clinical training environments to integrated geriatrics and primary care delivery systems to ensure trainees are well prepared to practice in and lead these kinds of systems.
2.    Developing providers who can assess and address the needs of older adults and their families/caregivers at the individual, community, and population levels.
3.    Creating and delivering community-based programs that will provide patients, families and caregivers with the knowledge and skills to improve health outcomes and the quality of care for the older adult(s).
4.       Applicants may also choose to address providing Alzheimer¿s disease and related dementias (ADRD) education to families, caregivers, direct care workers and health professions students, faculty, and providers.
---
---
---
---
Obtain Full Opportunity Text:
Not Available
Additional Information of Eligibility:
The following entities are eligible applicants for the GWEP: ·          Schools of Allopathic Medicine ·         Schools of Veterinary Medicine ·         Schools of Dentistry ·         Schools of Public Health ·         Schools of Osteopathic Medicine ·         Schools of Chiropractic ·         Schools of Pharmacy ·         Physician Assistant Programs ·         Schools of Optometry ·         Schools of Allied Health ·         Schools of Podiatric Medicine ·         Schools of Nursing The following accredited graduate programs are also eligible applicants: ·         Health Administration ·         Behavioral Health and Mental Health Practice including:  o   Clinical Psychology o   Clinical Social Work o   Professional Counseling o   Marriage and Family Therapy Additional eligible applicants are: ·         a health care facility ·          a program leading to certification as a certified nurse assistant, ·         a partnership of a school of nursing such and facility, or a partnership of such a program and facility Faith-based and community-based organizations, Tribes, and tribal organizations may apply if otherwise eligible.
Applicants must be located in the United States, the District of Columbia, the Commonwealth of Puerto Rico, the Commonwealth of the Northern Mariana Islands, the Virgin Islands, Guam, American Samoa, the Republic of Palau, the Republic of the Marshall Islands, or the Federated States of Micronesia.
All eligible applicants must be accredited.  In Attachment 8 the applicant organization must provide: (1) a statement that they hold continuing accreditation from the relevant accrediting body and are not under probation, and (2) the dates of initial accreditation and next expected accrediting body review.  The full letter of accreditation is not required.
Recipients must immediately inform the HRSA project officer of any change in accreditation status.
 If a partner organization holds the accreditation for a training program, a letter of agreement should be provided as well.
Full Opportunity Web Address:
Contact:
Department of Health and Human Services, Health Resources and Services Administration, HRSA Grants Application Center, 910 Clopper Road, Suite 155 South, Gaithersburg, MD, 20878ntumosa@hrsa.gov
Agency Email Description:
Contact Nina Tumosa at (301)-44-3-56 Ext. 26 or email ntumosa@hrsa.gov
Agency Email:
ntumosa@hrsa.gov
Date Posted:
2014-12-12
Application Due Date:
2015-03-05
Archive Date:
2015-05-04