This announcement solicits applications for the Maternal, Infant, and Early Childhood Home Visiting (MIECHV) formula grant program, established by the Affordable Care Act (ACA), to continue the delivery of voluntary early childhood home visiting program services in response to a statewide needs assessment.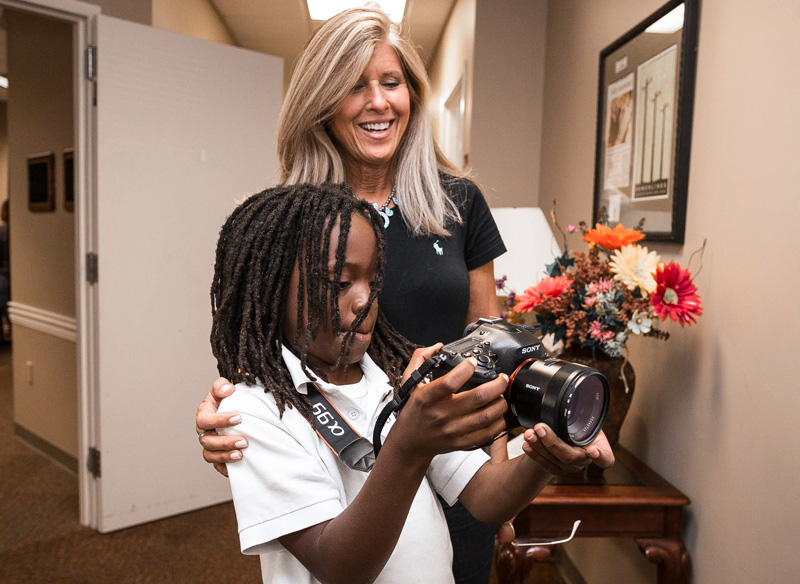 credit: Daily News/Andrew J. Breig
This program is being undertaken as part of the shared commitment of the Health Resources and Services Administration (HRSA) and the Administration for Children and Families (ACF) to comprehensive family services, coordinated and comprehensive voluntary statewide home visiting programs, and effective implementation of high-quality evidence-based practices.
The MIECHV formula grant program is designed to:
(1) strengthen and improve the programs and activities carried out under Title V of the Social Security Act; (2) improve coordination of services for at-risk communities; and (3) identify and provide comprehensive services to improve outcomes for families who reside in at-risk communities.  The statute reserves the majority of funding for the delivery of services through use of one or more evidence-based home visiting service delivery models.
 In addition, it supports continued innovation by allowing up to 25 percent of funding paid to the entity for a fiscal year to be used for service delivery through promising approaches that do not yet qualify as evidence-based models.
Note:  To ensure that the required statutory distribution is maintained, HRSA requires that all MIECHV programs demonstrate that they are being delivered in conformity with the approved service delivery models.
 This fidelity is demonstrated by programs that have the requisite designation and/or approval from a model developer to provide evidence-based home visiting services.  MIECHV-funded programs must maintain the requisite designation and/or approval from the model developer while receiving MIECHV funding.
Since the inception of the MIECHV program, states have been required to ensure substantial involvement in the project planning, implementation, and evaluation by representatives of the agencies listed below:
·         Director of the state¿s Title V agency; ·         Director of the state¿s agency for Title II of the Child Abuse Prevention and Treatment Act (CAPTA); ·         The state¿s child welfare agency (Title IV-E and IV-B), if this agency is not also administering Title II of CAPTA; ·         Director of the state¿s Single State Agency for Substance Abuse Services; ·         The state¿s Child Care and Development Fund (CCDF) Administrator; ·         Director of the state¿s Head Start State Collaboration Office; and ·         The State Advisory Council on Early Childhood Education and Care authorized by 642B(b)(1)(A)(i) of the Head Start Act.
To ensure that home visiting is part of a continuum of early childhood services, HRSA and ACF also strongly urge states to seek consensus from:
·         The state¿s Individuals with Disabilities Education Act (IDEA) Part C and Part B Section 619 lead agency(ies); ·         The state¿s Elementary and Secondary Education Act Title I or state pre-kindergarten program; and ·         The state¿s Medicaid/Children¿s Health Insurance program (or the person responsible for Medicaid Early Periodic Screening, Diagnosis, and Treatment (EPSDT) Program).
The state is encouraged to coordinate this application to the extent possible with:
·         The state¿s Domestic Violence Coalition; ·         The state¿s Mental Health agency; ·         The state¿s Public Health agency, if this agency is not also administering the state¿s Title V program; ·         The state¿s identified agency charged with crime reduction; ·         The state¿s Temporary Assistance for Needy Families agency; ·         The state¿s Supplemental Nutrition Assistance Program agency; and ·         The state¿s Injury Prevention and Control (Public Health Injury Surveillance and Prevention) program (if applicable).
ACA Outreach and enrollment activities are tied to benchmarks 1, 5, and 6 (see http://mchb.hrsa.gov/programs/homevisiting/ta/resources/guidanceoct201 2. pdf).
 To support their accomplishment of these benchmarks, MIECHV programs should assist families in enrolling in expanded health insurance coverage, using clinical preventive services and accessing primary health care, and providing information to families regarding the ACA consumer protections.
Working closely with Title V MCH Directors and State Medicaid Directors, MIECHV State Project Directors should ensure that Home Visitors have the state-specific information necessary to connect individuals with Navigators (Federally-facilitated Marketplace) or Non-Navigator Assistance Personnel (State based Marketplace or State Partnership Marketplace) and Certified Application Counselors.  These Navigators and Non-Navigator assistance personnel play a vital role in helping consumers prepare electronic and paper applications in order to establish eligibility.  This includes steps to help the individual find out if they qualify for insurance affordability programs such as premium tax credits, cost sharing reductions, Medicaid, or CHIP.
 Certified Application Counselors will provide many of the same tasks as Navigators and Non-Navigator assistance personnel, including educating consumers and helping them complete an application for coverage.