This announcement solicits applications for the Academic Units for Primary Care Training and Enhancement (AU-PCTE) program.
 The overarching purpose of the AU-PCTE program is to establish, maintain or improve academic units or programs that improve clinical teaching and research in the fields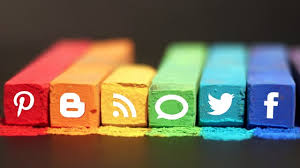 credit: Sproutsocial
of family medicine, general internal medicine, or general pediatrics[1] in order to strengthen the primary care workforce.
 The goal of this funding opportunity announcement (FOA) is to establish academic units to conduct systems-level research to inform primary care training; disseminate best practices and resources; and develop a community of practice to promote the widespread enhancement of primary care training to produce a diverse, high quality primary care workforce, in order to help all training programs enhance the training in primary care and in order to promote and disseminate research and best practices that result in providing higher quality and access of care to underserved communities.
[1] Section  747(b)(1)(A) of the Public Health Service Act.
---
---
---
---
Obtain Full Opportunity Text:
Not Available
Additional Information of Eligibility:
Eligible entities include accredited schools of allopathic or osteopathic medicine.
Faith-based and community-based organizations, tribes and tribal organizations may apply for these funds, if otherwise eligible.
Applicants must be located in the United States, the District of Columbia, the Commonwealth of Puerto Rico, the Commonwealth of the Northern Mariana Islands, the U. S. Virgin Islands, Guam, American Samoa, the Republic of Palau, the Republic of the Marshall Islands, or the Federated States of Micronesia.
Full Opportunity Web Address:
Contact:
Department of Health and Human Services, Health Resources and Services Administrationisandvold@hrsa.gov
Agency Email Description:
Contact Irene Sandvold at (301)443-2295 or email isandvold@hrsa.gov
Agency Email:
isandvold@hrsa.gov
Date Posted:
2015-11-20
Application Due Date:
2016-01-22
Archive Date:
2016-03-22