This announcement solicits applications for the Fiscal Year (FY) 2016 Primary Care Training and Enhancement (PCTE) program.  Program Purpose The overarching purpose of the PCTE program is to strengthen the primary care workforce by supporting enhanced training for future primary care clinicians,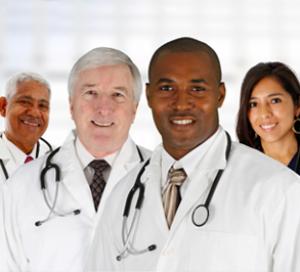 credit: c/o gatewayhealthplan
teachers, and researchers.  Program Requirements In FY 2016, applicants for the PCTE program must focus on training for transforming healthcare systems, particularly enhancing the clinical training experience of trainees.  Some of the characteristics identified by the Centers for Medicare and Medicaid Services (CMS) that are closely associated with transformed healthcare delivery systems include:
•   Providers across the care continuum participate in integrated or virtually integrated delivery models, •   Care is coordinated across all providers and settings, •   There is a high level of patient engagement and quantifiable results on patient experience, •   Providers leverage the use of health information technology to improve quality, •   Providers perform at the top of their license and board certification, •   Population health measures are integrated into the delivery system, and •   Data is used to drive health system processes.[1] In addition, projects that address the social determinants of health while addressing health care delivery transformation are encouraged.
[1] CMS State Innovation Models Cooperative Agreement Announcement (May 2014).  Available at:  http://innovation.cms.gov/Files/x/StateInnovationRdTwoFOA.pdf
---
---
---
---
Obtain Full Opportunity Text:
Not Available
Additional Information of Eligibility:
Lead applicant eligible entities include accredited public or nonprofit private hospitals, schools of allopathic or osteopathic medicine, academically affiliated PA training programs, or a public or nonprofit private entity that the Secretary has determined is capable of carrying out such grants.  Faith-based and community-based organizations, Tribes and tribal organizations may apply for these funds, if otherwise eligible.
Organizations that competed for the FY 2015 Primary Care Training and Enhancement program funding opportunity and successfully received an award are not eligible for this competition because of concerns around duplication of programs and organizational capacity, as well as the Department's commitment to ensuring a broad geographical distribution of PCTE award recipients.
 However, organizations that received a new PCTE award in FY 2015 can come in as a collaborator with another organization.
All training activities must be conducted by an accredited entity.
 Provisional accreditation is acceptable for new programs.
The applicant must submit accreditation documentation for the lead applicant training program in Attachment 7.
Full Opportunity Web Address:
Contact:
Department of Health and Human Services, Health Resources and Services Administrationaanyanwu@hrsa.gov
Agency Email Description:
Contact Anthony Anyanwu at (301)443-8437 or email aanyanwu@hrsa.gov
Agency Email:
aanyanwu@hrsa.gov
Date Posted:
2015-10-14
Application Due Date:
2015-12-16
Archive Date:
2016-02-14