This announcement solicits applications for the Emergency Medical Services for Children Targeted Issues Program.  The Emergency Medical Services for Children (EMSC) program works to ensure that critically ill and injured children receive optimal pediatric emergency care.
 The goal of the Targeted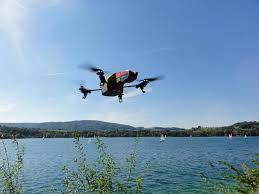 credit: Flickr/Don McCullough
Issues Program is to support strategies to improve the quality of pediatric care delivered in emergency care settings across the continuum of emergency care through the implementation of pediatric emergency care research and innovative cross-cutting projects.
 Targeted Issues programs translate research into practice and improve pediatric health outcomes related to emergency care (e.g., reduced severity of asthma, decreased hospitalization for trauma).
 Examples of prior Targeted Issues awards are available at http://www.emscnrc.org/About_Us/Federal_EMSC_Program.aspx.
 Note that funding priorities and focus areas differed in prior years.
 Read this Funding Opportunity Announcement (FOA) carefully for the current focus areas before completing the application.
 Investments under this FOA should advance EMSC Program mission, goals and performance measures.[1] [1] Information on the EMSC program is available at:
http://mchb.hrsa.gov/programs/emergencymedical/.
Information on EMSC performance measures can be found at:
http://www.emscnrc.org/Files/PDF/EMSC_Resources/PM_Implemenation_Manual_V200 9. pdf.
---
---
---
---
Obtain Full Opportunity Text:
Not Available
Additional Information of Eligibility:
The authorizing legislation for the EMSC Program, Public Health Service Act, Title XIX, §1910, (42 U.S.C.
300w-9), as amended by  the Patient Protection and Affordable Care Act, § 5603 (P.L.
111-148), defines eligible applicants for this funding opportunity as state governments and accredited schools of medicine.
Under Section 2(f) of the Public Health Service Act, 42 U.S.C.
201(f), the term "State," except as otherwise noted, includes, in addition to the several states, only the District of Columbia, Guam, the Commonwealth of Puerto Rico, the Northern Mariana Islands, the Virgin Islands, American Samoa, and the Trust Territory of the Pacific Islands.
 The Trust Territory of the Pacific Islands now refers to the Federated States of Micronesia, the Republic of the Marshall Islands, the Republic of Palau, and the Commonwealth of the Northern Mariana Islands.
Full Opportunity Web Address:
Contact:
Department of Health and Human Services, Health Resources and Services Administrationdpilkey@hrsa.gov
Agency Email Description:
Contact Diane Pilkey, RN, MPH at (301)443-8927 or email dpilkey@hrsa.gov
Agency Email:
dpilkey@hrsa.gov
Date Posted:
2015-12-03
Application Due Date:
2016-02-29
Archive Date:
2016-05-21