This announcement solicits applications for the Rural Health Research Center (RHRC) Cooperative Agreement.
The purpose of this cooperative agreement is to increase the amount of high-quality, impartial, policy-relevant research available to assist health care providers and decision-makers at the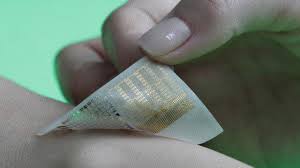 credit: c/o Fast.Co.Exist
Federal, State and local levels better understand the challenges faced by rural communities and provide information that will inform policies designed to improve access to health care and population health.  RHRC recipients will conduct policy-oriented health services research on rural issues and synthesize the issues into publically available policy briefs designed to be easily understood by a non-technical audience.  The awards provided through the RHRC Cooperative Agreement are designed to provide support for a four-year research center with a specific rural health research area(s) of concentration.  This cooperative agreement program will support health services research projects but excludes clinical/biomedical research and the expenditure of funds for delivery of services.
The Agency for Healthcare Research and Quality (AHRQ) defines health services research as examining "how people get access to health care, how much care costs, and what happens to patients as a result of this care."  The main goals of health services research are to "identify the most effective ways to organize, manage, finance, and deliver high quality care; reduce medical errors, and improve patient safety."[1] [1] Agency for Healthcare Research and Quality.
What is Health Services Research? Agency for Healthcare Research and Quality, 200 2. [Online]