This announcement solicits applications for the International AIDS Education and Training Center (IAETC) program.
 The IAETC program is aligned with HRSA's mission to improve health and achieve health equity through access to quality services, a skilled health workforce and innovative programs.
 The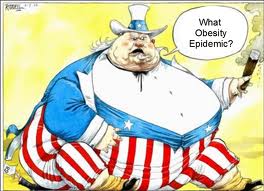 credit: Run Luau Run
IAETC program will implement activities globally that are in alignment with the President's Emergency Plan for AIDS Relief (PEPFAR) 3. 0 and its focus on reaching the Joint United Nations Programme on HIV/AIDS (UNAIDS) 90-90-90 global treatment targets and, ultimately, PEPFAR's plan to reach epidemic control of HIV.
The mechanism will also reflect a continued emphasis on impact, data, sustainability, and accountability through all aspects of the global HIV response.  The goal of this program is to improve health outcomes for people living with HIV (PLWH) along the HIV treatment cascade by building sustainable health systems, including a global workforce with the right skills, mix, and distribution to respond to HIV and other population health priorities in countries in sub-Saharan Africa, the Caribbean, Central Asia, Eastern Europe, Latin America, and other countries with significant or increasing HIV and other infectious disease incidence rates.
 The program objectives are to:
Identify, pilot, evaluate, and scale up new approaches to effective and efficient HIV service delivery through technical assistance, consultation and training; Strengthen evidence-based comprehensive prevention approaches by targeting key populations including adolescent girls and young women; and Improve diagnosis, linkage, treatment, retention and viral suppression through training, consultation, and technical assistance.
To meet the aforementioned objectives, the IAETC program will focus on the following areas:
Support practice transformation.
In this context, practice transformation is the process by which providers transform primary care and improve efficiency and effectiveness in the health care system to reflect principles of integrated quality HIV care.
Activities include "change management concepts" including but not limited to:  engaged leadership; a quality improvement strategy; empanelment or linking patients with specific providers to ensure the continuity of the patient–provider relationship; continuous and team-based healing relationships, including cross-training staff to allow team members to play various roles; organized, evidence-based care, including the use of decision support systems; patient-centered interactions to increase patients' involvement in their own care; enhanced access to ensure patients have access to care and their clinical information after office hours; and care coordination to reduce duplication of services and costs.
Activities will include the use of human resources for health (HRH) data to target interventions and create efficient and sustainable delivery practices that optimize HRH to improve outcomes.
Improve access to prevention and care for key populations as well as adolescent girls and young women.
Efforts to include persons at highest risk for HIV infection in prevention, treatment and care services are necessary to achieve epidemic control.  Programs need support, including access to evidence-based information, training and capacity development, to implement effective models of service delivery designed to address the social and structural barriers impeding PEPFAR progress in meeting its goals.  Potential activities include adapting HRSA's existing domestic and international evidence-based models of HIV care for key populations in clinical settings and mentoring programs.
Strategies to address stigma and discrimination in low resource country settings, and pilots to offer Pre-Exposure Prophylaxis (PrEP) to populations at higher risk of acquiring HIV will be piloted, evaluated and as appropriate scaled up.
Enhance use of data to support disease control.
 Develop or refine health information systems with the goal of enhanced integration of HIV treatment and surveillance and laboratory data to foster more efficient collection, monitoring and tracking of health outcomes of PLWH.
 Potential activities include using HIV surveillance data to identify HIV-diagnosed individuals not in care, link them to care or re-engage patients into HIV services and support the HIV treatment continuum.
 Data to care programming involves capacity building for implementation and surveillance- based outreach to promote HIV care engagement and antiretroviral use.
Strengthen health professionals' academic programs and in-service training and continuing education units.
Strengthen the education, training, consultation and clinical decision making support for health care providers, allied health professionals, and other staff who prevent, diagnose, and treat HIV and associated communicable and non-communicable co-morbidities.
Activities may include efforts to intensify collaboration between Ministries of Health and Education as well as health professions councils/regulatory bodies and their respective contributions to the HRH dialogue.
Enhance and develop policies, legislation and regulation that support health system strengthening.
Facilitate policy and regulatory development, analysis of health worker training systems curricula reform, faculty education, continuing professional development, retention, institutionalization, and leadership while aligning these activities with the national plans.
Activities will support Ministries of Health and regulatory bodies develop, implement, design and enforce regulations to enhance their health systems.
Enhance capacity for interprofessional practice.
The capacity for educators of health profession students to model and teach interprofessional practice is foundational to achieving a workforce that can provide high quality and safe HIV care utilizing the strengths of diverse team members.  Activities will include creating partnerships to engage medicine, nursing, dentistry, public health, allied health, pharmacy, behavioral and other relevant health programs and cadres.  Efforts to enhance curricula to reflect interprofessional competencies as well as clinical mentoring will create effective and efficient delivery of HIV care impacting patient outcomes and will be a critical part of the awarded recipients' program.
Other programmatic requirements:
PEPFAR Monitoring, Evaluation, and Reporting (MER):
The recipient's Evaluation and Performance Measurement Plan must align with the strategic information guidance established by the Office of the U. S. Global AIDS Coordinator (OGAC) and other HRSA requirements, including PEPFAR's MER strategy.
Site Improvement through Monitoring System (SIMS).
SIMS is a PEPFAR site visits performed by the US Government to increase accountability and monitoring.
HRSA or its designee will undertake monitoring and evaluation of the defined activities within the agreement.
The recipient must ensure reasonable access by HRSA or its designee to all necessary sites, documentation, individuals and information to monitor, evaluate and verify the appropriate implementation of activities and use of HRSA funding under this cooperative agreement, and must require a provision to this effect in all subawards or contracts financed by funds under this award.
PEPFAR Branding - All PEPFAR-funded programs or activities must adhere to PEPFAR branding guidance, which includes guidance on the use of the PEPFAR logo and/or written attribution to PEPFAR.
 PEPFAR branding guidance can be found at http://www.pepfar.gov/reports/guidance/branding/index.htm.