This announcement solicits applications for the Resilient and Responsive Health Systems (RRHS) Initiative, a five-year program to strengthen human resources for health (HRH) in order to address public health challenges like HIV/AIDS, malaria and tuberculosis in the Democratic Republic of Congo (DRC),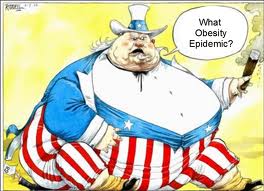 credit: Run Luau Run
Liberia, Sierra Leone, and South Sudan and to achieve health system resiliency.  This RRHS Initiative seeks to address fundamental health systems constraints that impede the availability of and access to quality health services by supporting the implementation of countries' national health strategies and recovery plans to respond to emerging epidemics, prevent, manage and control HIV and other diseases, and improve population health outcomes.
The resilience of a health system is its capacity to respond and adapt to planned and unplanned needs, and the ability to absorb shocks, such as a disease outbreak, natural disaster, or conflict.[1]  Decades of experience in health systems development in fragile states have demonstrated a need to address weaknesses in HRH, policy, leadership, management capacity, service delivery, and data collection and evaluation through the World Health Organization's health system building blocks framework,[2] taking into consideration also the capacity, security situation, and state of health in each state.[3]  In fragile states, these core structural components of the health system are by definition weak and incomplete, often characterized by the inability to provide health services to a large proportion of the population; insufficient coordination, oversight and monitoring of health services; ineffective or nonexistent referral systems; inadequate management capacity; lack of health equity; lack of health infrastructure for delivering health services; a lack of mechanisms for developing, establishing and implementing national health policies; and non-operational health information systems.[4] Achieving an AIDS-free generation is dependent upon the ability of people at risk and/or living with HIV and AIDS to find and access quality health services, providers and products.
A well-functioning and resilient health system meets these needs, effectively supporting prevention, care and treatment for HIV and AIDS, TB, malaria, and other diseases.    In just eleven years, PEPFAR has moved from an emergency program to one squarely focused on controlling the epidemic.
 PEPFAR has now entered what may be its most challenging, but exciting, phase yet—Phase III focusing on Sustainable Control of the Epidemic.
To reach the Joint United Nations Programme on HIV/AIDS' (UNAIDS) ambitious 90-90-90 global goals (90 percent of people with HIV diagnosed, 90 percent of them on ART and 90 percent of them virally suppressed by 2020), PEPFAR is pivoting the scale-up of resources and services towards health service delivery sites with moderate and high yield of patients, communities that link patients to those sites, and geographic areas with high burden of HIV.  Meeting demand in those settings requires an adequate supply and appropriate skills mix of Human Resources for Health (HRH) available to provide quality HIV services along the continuum of care.
Between 2009 and 2014, PEPFAR strengthened countries' health systems to address HRH bottlenecks to service delivery broadly, and HIV services in particular.
However, PEPFAR's current pivot requires a recasting of its HRH investment approach to more directly support HIV services and populations where the highest impact gains towards an AIDS-free generation (AFG) will be felt.  The RRHS supports this shift.
By 2022, it is expected that the RRHS Initiative will contribute to achieving progress towards the following objectives in each country:
Improved health outcomes, with a targeted focus on decreasing maternal, child mortality, decreasing new HIV infections, and improving HIV-related  health outcomes Improved use of HRH information in decision making Improved coordination and monitoring of HRH functions Improved HRH workforce performance and management To meet the aforementioned objectives, the RRHS Initiative will work with country stakeholders to collectively prioritize and develop sustainable and country-led solutions to address national priorities that include the following:
Priority 1:
 Build a skilled fit-for-purpose-and-practice health workforce that increases the quantity and quality of health services provided in these four countries.  HRH play a pivotal role in the accessibility of health services and the overall population health of any country.  The ability of a country to meet its health goals depends largely on the knowledge, skills, motivation and deployment of the people responsible for organizing and delivering health services.
[5]  HRH and the challenge of the shortage of skilled health workers are significant issues in fragile states as many experience major losses in personnel and have substantial difficulties in retaining staff in rural areas.  Similar to many other low-income countries, the questions in these countries also includes how to recruit, train, and retain staff, and how to optimize the competence and capacity of the health workforce.
 There are also questions on how to ensure payment of salaries, ensuring trust and enhancing motivation, and accelerating training of health staff within an uncertain context of security and stability.[6]  Recruiting, training, and supporting health workers to provide services at all levels are essential to a state's recovery,[7]as well as fundamental to its ability to respond to ongoing health challenges, like HIV.  The primary care level should be a priority in this process.
There is a need for rapid capacity building in key areas such as planning and management, clinical skills, and education in order to manage, operate, oversee, or finance programs.  RRHS aims to ensure an adequate supply and appropriate skills mix of HRH available to provide quality care for HIV/AIDS and other chronic and infectious diseases.  Priority 2:  Improve the quality and use of HRH information in decision making.
The foundation of decision-making across health system building blocks is sound and reliable health information.  Appropriate government stewardship of health information collection is central for the health system to operate with up-to-date information on current health status, epidemics, locations of health facilities, health workforce distribution and quantity, and other important indicators.[8] For HRH, accurate and timely health workforce data are crucial for HRH planning, training, improving regulation of practice, and tracking health worker licensure.
 The need for comprehensive, reliable, and timely information, including numbers, demographics, skills, services delivered, and factors influencing recruitment and retention, has become even more urgent in view of the international effort to scale-up education and training of health workers, particularly in countries with critical shortages of highly skilled health professionals.
[9]  On national and global levels, better HRH data and evidence are needed as a critical enabler for enhanced planning, policy making, governance, and accountability.[10]  The "evidence-to-policy feedback loop is an essential feature of resilient health systems, defined as those with the capacity to learn from experience and adapt according to changing needs."[11]  Forecasting of workforce priorities and needs, informed by reliable and updated health workforce data, will enable the development, implementation, monitoring, impact assessment and continuous updating of workforce strategies.
RRHS aims to strengthen the human resource management systems and the quality and use of information to improve recruitment, deployment and retention of health workers providing HIV/AIDS and other clinical care.
Priority 3:
Enhance community-based care and its ability to respond to curre