This announcement solicits applications for the Health Workforce for HIV and Chronic Disease Service Delivery Global Initiative (Health Workforce Global Initiative).
 The purpose of this initiative is to develop and implement innovative approaches to increasing the adequacy, capacity, employment,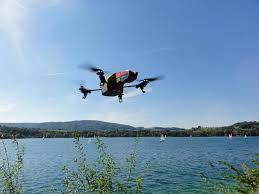 credit: Flickr/Don McCullough
coordination, complementarity, deployment and retention of physicians, nurses, midwives, pharmacists, community health workers (CHWs), social service workers, lay health workers, laboratory technicians and other related health cadres that provide primary care and community health services to people living with HIV (PLHIV), tuberculosis (TB), other infectious and chronic diseases in sub-Saharan Africa, Central Asia, Eastern Europe, the Caribbean, and/or Latin America.
---
---
---
---
Obtain Full Opportunity Text:
Not Available
Additional Information of Eligibility:
Eligible applicants include domestic and foreign public or private, nonprofit entities, including institutions of higher education, and for-profit entities.  Faith-based and community-based organizations, Indian Tribes, and tribal organizations are eligible to apply.
Applications from U. S. domestic organizations are strongly encouraged to form a consortium of partners to include foreign institutions with the relevant expertise, with the long-term goal of increasing the adequacy, capacity, coordination, employment, deployment and retention of health care workers.
 Foreign applicants may include collaboration with U. S. and other foreign institutions with particular expertise in the proposed priority areas as subrecipient consortium partners.
The applicant institution must meet the eligibility requirements and assumes all legal, programmatic, and financial responsibilities under the award.  Consortium participants would be considered subrecipients under the award.  Subrecipients are subject to all programmatic terms and conditions of the award.  Depending on the type of engagement and scope of work, consortium agreements may be in the form of memorandums of understanding (MOUs), subawards, or contracts.
Full Opportunity Web Address:
Contact:
Department of Health and Human Services, Health Resources and Services Administrationmrazak@hrsa.gov
Agency Email Description:
Contact Myat-Htoo Razak at (301)443-2166 or email mrazak@hrsa.gov
Agency Email:
mrazak@hrsa.gov
Date Posted:
2017-04-12
Application Due Date:
2017-06-12
Archive Date:
2017-08-11